A new awards scheme has been launched highlighting the unsung heroes of communities across Stoke-on-Trent and North Staffordshire.
Your Heroes is sponsored by Stoke-on-Trent City Council and Staffordshire University and organised by Port Vale FC and the Port Vale Foundation Trust in partnership with numerous local organisations.
Our campaign will recognise Children of Courage, Future Stars, Charity Champions, Volunteers, Community Groups, NHS Heroes, Inspiration in Education, Carers, Uniformed Heroes and local Sporting Icons.
Categories are as follows:
Child of Courage
Future Star
Charity Champion/Volunteer of the Year
Community Group of the Year
NHS Hero
Inspiration in Education Award (presented by Staffordshire University Vice Chancellor Liz Barnes CBE DL)
Carer of the Year
Uniformed Hero
Civic Pride Award (presented by City Council Leader Abi Brown)
Sporting Icon (presented by Carol Shanahan OBE)
Nominations will be received via our new Your Heroes website and promoted on social media and through local media (and the Port Vale match day programme) through until the end of July.
Our judging panel will then meet to choose our winners ahead of a star-studded, black tie dinner for 250+ guests which will take place at the newly-refurbished Double Tree by Hilton Stoke-on-Trent (Formerly the Moat House Hotel)  in late September.
Celebrities including Popstar Robbie Williams, Oscar-winning actress Rachel Shenton, stage star Jonathan Wilkes, comedian and TV presenter Nick Hancock, Playwright Deb McAndrew and numerous sporting stars and civic dignitaries have already pledged their support for Your Heroes.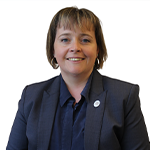 Councillor Abi Brown, leader of Stoke-on-Trent City Council, said: "We are very proud to be involved in the 'Your Heroes' awards where we recognise the importance of showcasing the achievements of the amazing people from our area.
"Often their selflessness goes unnoticed or unrecognised – but our city would be a poorer place without them – and so would the lives of those they help.
"This is a great opportunity to celebrate their stories, and reflect just how wonderful the people of Stoke-on-Trent really are. At the city council we believe our city is stronger together and we are committed to working with people to improve their lives and their neighbourhoods.
"I'm looking forward to hearing more about the unsung heroes across the city that will be rightly recognised through these worthwhile awards."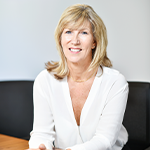 Professor Liz Barnes CBE DL, Vice Chancellor and Chief Executive of Staffordshire University, said: "If ever there was a time to honour local heroes it is now. It's doubtless the efforts of individuals during the COVID-19 pandemic will feature strongly as part of Your Heroes with categories dedicated to charity champions and volunteers, NHS heroes, community groups, carers and education.
"As a leading Civic University and one which has been identified as a trail blazer in social mobility, we welcome any opportunity to give recognition to the achievers, the courageous and the selfless.
"The University will also be involved in helping the winners on their journey by raising aspirations and upskilling or offering educational experience or training opportunities to those who have received recognition. We very much look forward to the campaign."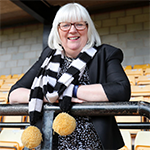 Carol Shanahan OBE, co-owner and Chair of Port Vale FC, said: "Your Heroes is a natural extension of the community work that the club already does across North Staffordshire.
"There has never been a time when we've needed to celebrate local heroes more and I would urge people to nominate anyone or any group which they feel is worthy of consideration so that we can say thank you and champion them."