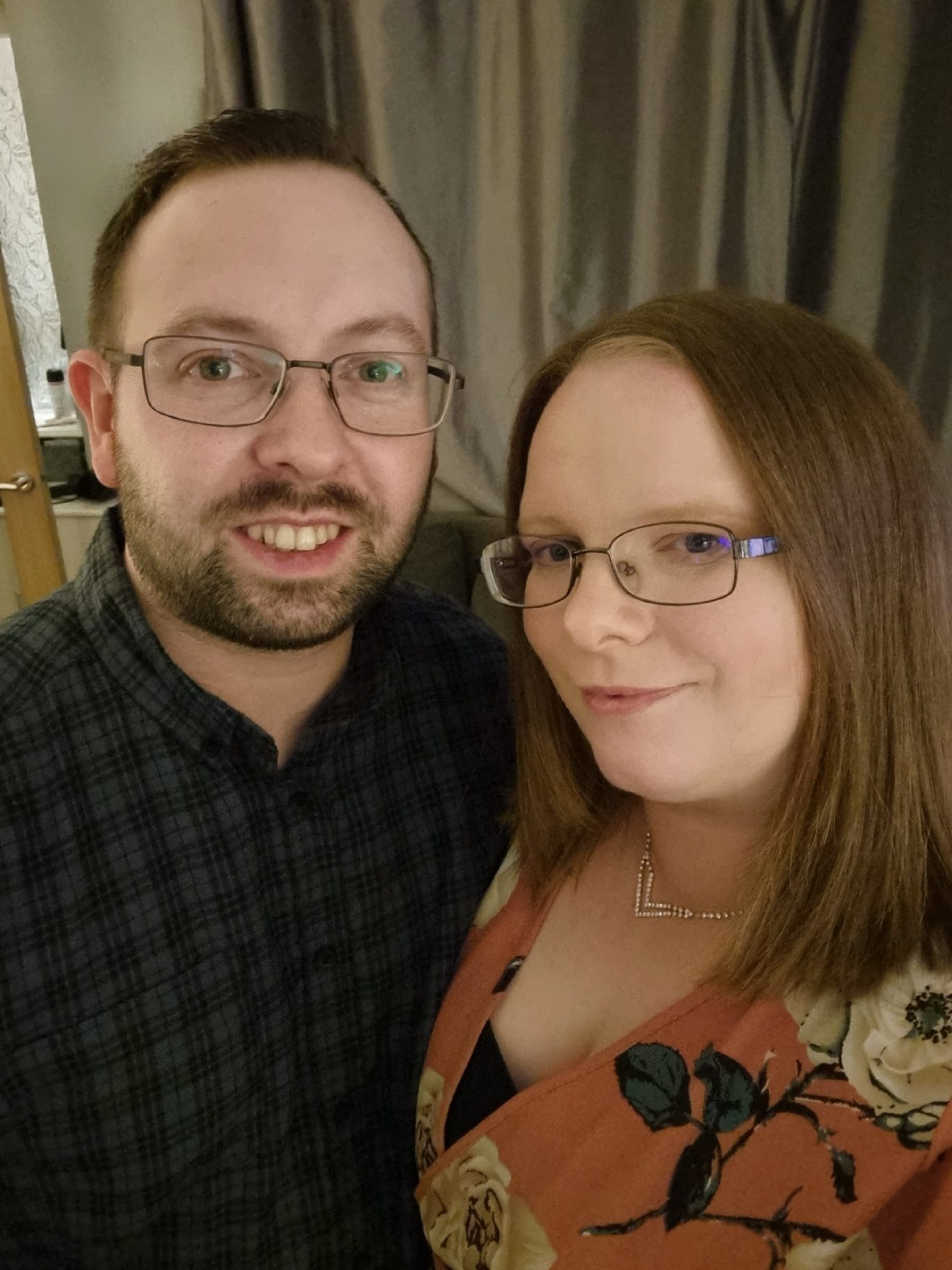 Carer of the Year nominees –  Helen and Michael Tryner 
Helen and Michael Tryner aren't just carers, they're carers whose role it is to look after foster carers, foster children and the birth children of foster carers.
The Stoke-on-Trent couple are part of the national Mockingbird Hub programme set up by The Fostering Network. The first hub of its kind in the city, Helen and Michael sit at the centre of a group of up to 10 fostering families.
Their role is to provide emotional and practical support for carers and children. That can include anything from sleepovers and organising regular get togethers to stepping in to help in emergency situations.
Helen, 34, and Michael, 33, have two birth children aged 18 months and nine years but can often find themselves called on to help with foster children at very short notice.
They've been nominated as Carers of the Year in the Your Heroes Awards by Charlotte Rowe from Stoke-on-Trent City Council.
Charlotte said: "Helen and Michael go above and beyond for the foster carers and children involved in the Mockingbird. Nothing is too much trouble.
"Examples of this include caring for a carer's two babies and a teenager at 11pm unexpectantly to support two separate carers in an emergency.
"On another occasion Michael went with his own child to a foster carer whose car had broken down and cared for the child whilst the car was being sorted.
"Helen and Michael have supported carers through transitions, moving children on and through placement disruptions. The carers involved have all verbalised their gratitude towards the support they get from them."
Helen said: "To be nominated for a Your Heroes Award is a bit unexpected. It's lovely to know we're helping people enough to be nominated for an award but to us we're just doing our job.
"What we provide is like an extended family and an extra level of support."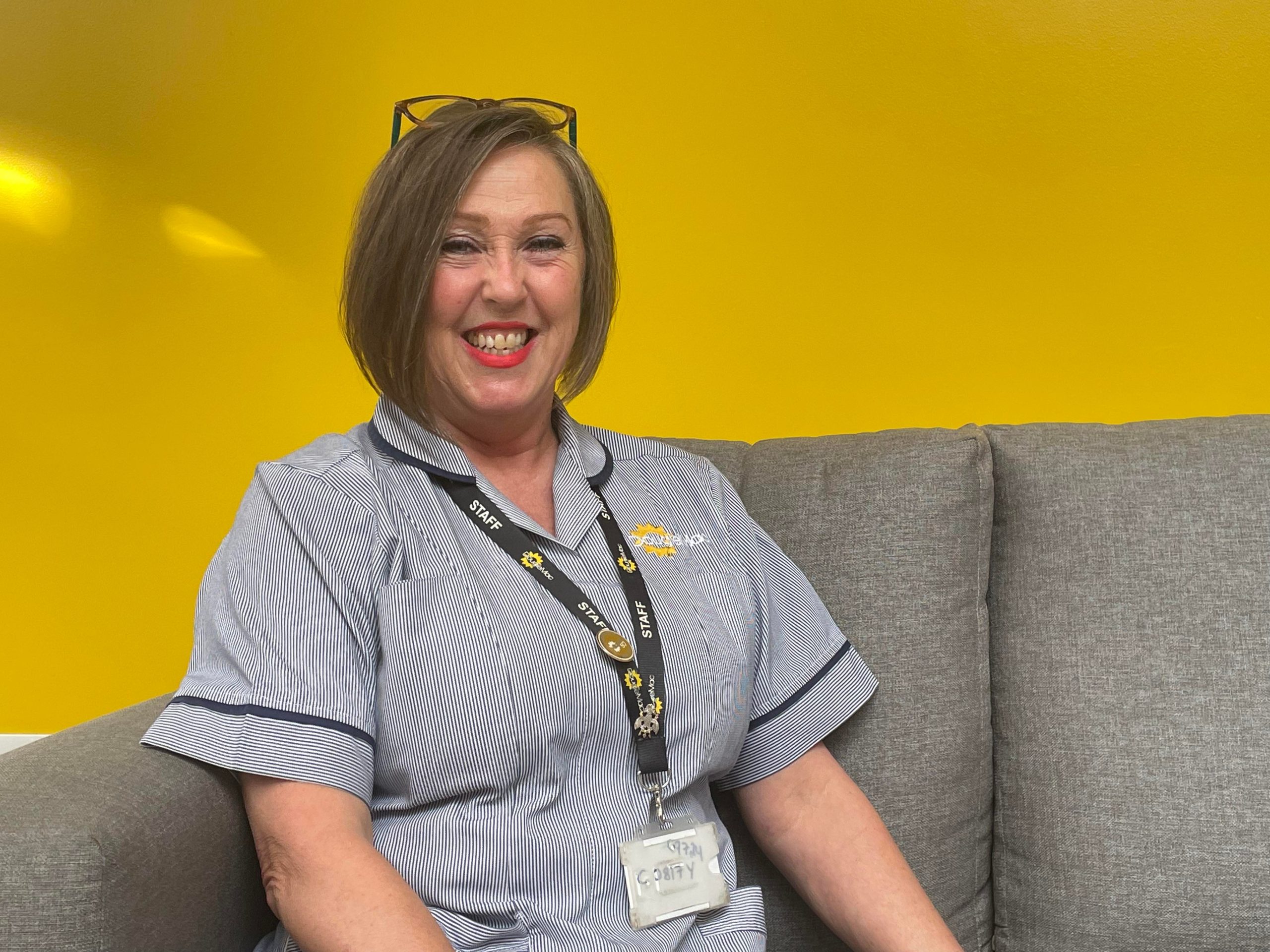 Carer of the Year nominee – Lynn Parkin
Senior healthcare support worker Lynn Parkin is one of the longest serving members of staff at the Dougie Mac Hospice.
Known affectionately as Lippy Lynn because she's never seen without her lipstick on, Lynn is also known for her ever-present smile.
The 63-year-old has been nominated as a Carer of the Year in the Your Heroes Awards not just for her 35 years of service but for her dedication to supporting patients and their families both in the hospice and in the community.
Sonya Turner, Head of Clinical Services at the Dougie Mac, said: "Lynn spent the first 25 years of her career on the inpatient ward before moving to the day therapy unit. Now she works within the community team and has pushed her own boundaries by having her own caseload supporting patients and families in their homes.
"She has been key to reintroducing Look Good Feel Better sessions for patients post-covid.
"An absolute star, Lynn has been very involved in celebrations for patients including weddings, birthdays, anniversaries and helping to make very special memories for families.
"Her positive attitude and energy is great to be around and she throws herself into all aspects of the hospice including fundraising, marketing (her mum has been used in videos in the past) and provides a phlebotomy service to staff.
"Anything Lynn does is always with a smile on her face and she very deserving of the nomination of Carer of the Year."
Lynn said: "The Dougie Mac is like a family. Working here is so rewarding. I love the patients – it's really a lovely job.
"It feels amazing to be nominated for a Your Heroes Award. It's nice to be recognised but I don't feel I'm doing anything out of the ordinary."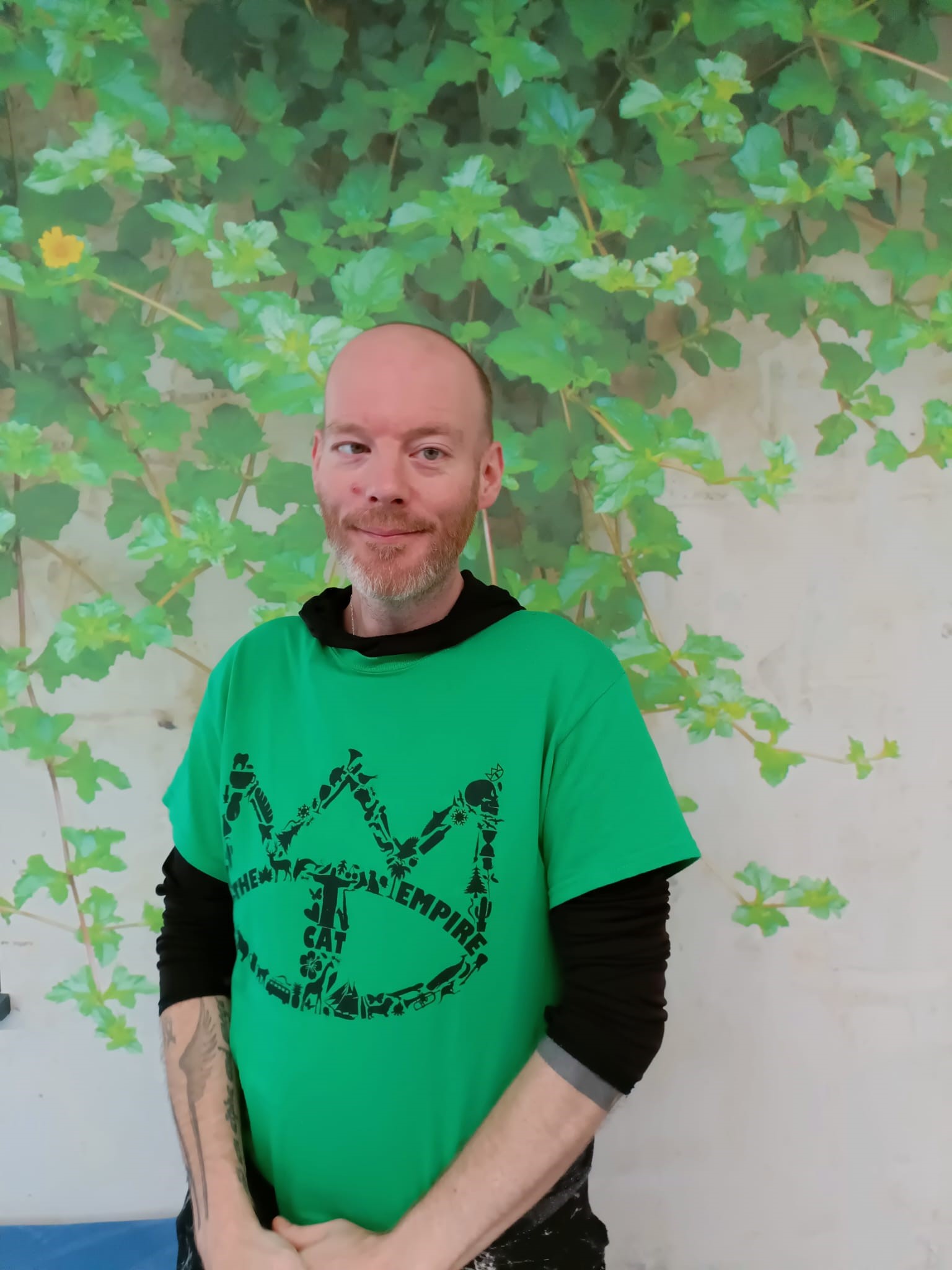 Carer of the Year nominee – John Henderson 
John Henderson has been a care support worker with Dougie Mac's Young Adult Service for more than 20 years and says he's found his vocation in life.
The 39-year-old, from Stone, has been described as a hidden gem who has a knack of bonding with all of the children and young adults who use the service.
Nominating John as a Carer of the Year in the Your Heroes Awards, Linda McNee, head of the hospice's Young Adult Service, said: "John is the most helpful person you could hope to meet, anyone coming to the Young Adult Unit will have encountered John and his helpfulness.
"John is our hidden gem in the Young Adult Service. He is quiet and understated despite being the most experienced member of the team,
"John has grown up with many of our young adults, having worked at Donna Louise and now Dougie Mac for more than 20 years.
"He is able to adapt his care and support whether working with a two-year-old girl who wants to play princesses or a 25-year-old man who wants to enjoy a gaming evening, game of poker or learning to cook from scratch.
"John has a quiet, unassuming demeanour and is able to simply be alongside young adults who are struggling with their social isolation or emotional wellbeing.
"He has achieved amazing results with two young adults currently now attending the Young Adult Unit regularly and the impact this has had on both them and their families' wellbeing is difficult to quantify in words."
John said: "People saying you're doing well makes you feel better. It makes you feel that you're doing it right. It validates your skills."
He added: "It's the people that have kept me here for so long. I don't really see myself ever doing anything else. I'll just keep on specialising in being special and doing my best for the young people."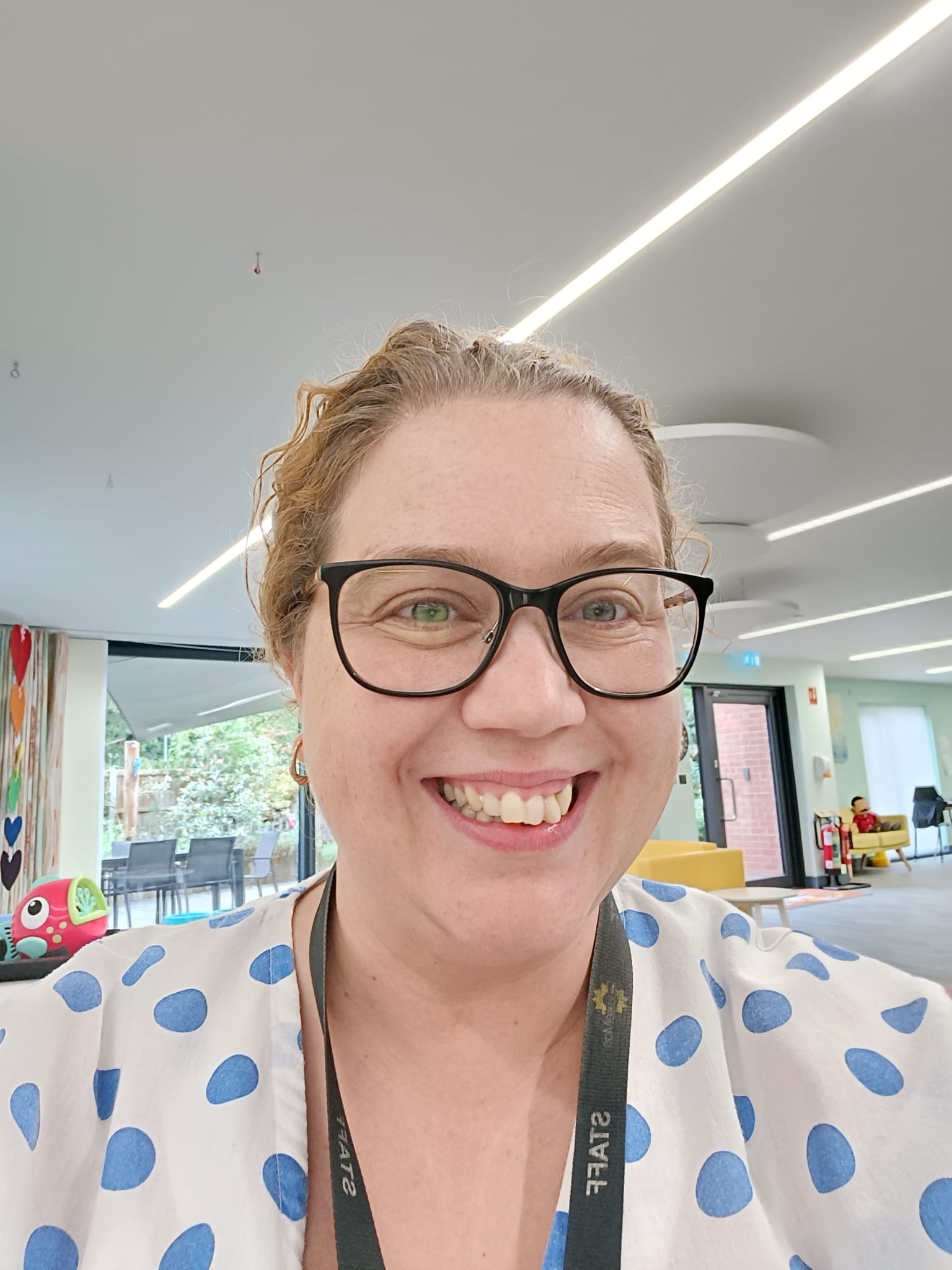 Carer of the Year nominee – Sarah Oldcorn
Going out of her way to help others comes so naturally to Sarah Oldcorn that when she's singled out for praise she says she doesn't feel like she deserves it.
The 44-year-old is a trainee nurse associate in the Young People's Unit at the Dougie Mac Hospice where she regularly works extra hours and organises treats to brighten young people's lives.
Sarah, from Tunstall, has been nominated as a Carer of the Year in the Your Heroes Awards by Linda McNee, Head of Young Adult Services.
Linda said: "Sarah brings an energy to the Young Adult Service. Our young adults adore her. Nothing is too much trouble for Sarah.
"She will go out of her way to make things happen, whether this be putting together an impromptu indoor street party, arranging a night at the comedy club or singing karaoke.
"This week she supported a young adult in transition with her first day at college. There were a number of hiccups to overcome including a broken wheelchair and supporting the young person whilst the college made last minute adjustments to ensure that their provision was in place to cover the needs of the young person.
"The young person had expressed that she was very nervous about the day and particularly because she hadn't met the person who would be supporting her one-to-one at college. Sarah volunteered to support and stay with the young person throughout the whole process, working extra hours to ensure that everything was done properly and efficiently and most importantly that the young person enjoyed the most positive experience possible.
"Only the young person herself can testify as to the value and difference that this level of care and dedication will have made, but it is likely to have been enormous."
Sarah, who has worked with the Young People's Unit for six years, said she doesn't feel she deserves to be nominated for an award because her colleagues are every bit as committed to their roles as she is.
She said: "When you work somewhere like the Dougie Mac you can make a difference and you do make a difference. It's a privilege to do this job. It's an honour."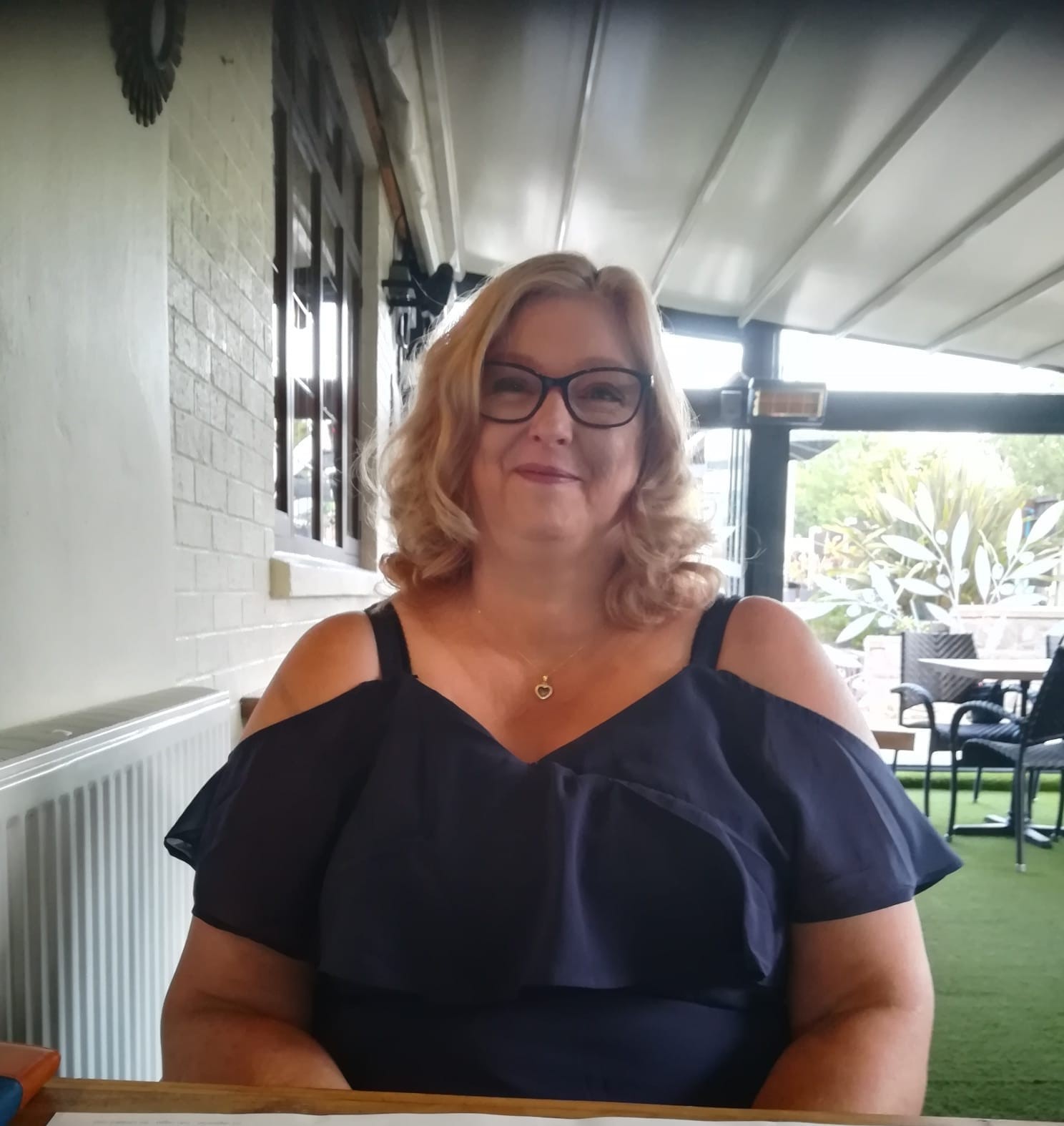 Carer of the Year nominee – Donna Ellerton
Donna Ellerton and her late husband, Paul, have fostered 56 babies over the past two decades and adopted three children alongside raising their five birth children.
Now gran-of-11 Donna, from Hanley, is about to welcome her 57th foster child despite sadly losing her husband.
"Fostering is my life. I absolutely love it," she said. "Paul loved fostering too. It was a great passion for both of us. He really loved making a difference to all the young lives that came to us, knowing that we were their first stepping stone.
"When we were first approved as foster carers in 2002 we began with one foster child, within two weeks we had two foster children and not long after that we ended up with three. Over the years we've had up to four foster children with us at any one time, mostly babies."
The couple went on to adopt three of the children. Their eldest birth child is aged 35 and their youngest adopted child is just three years old.
Donna has been nominated as a Carer of the Year in the Your Heroes Awards by Fern Millward from Stoke-on-Trent City Council's fostering team.
Fern said: "Donna has been a devoted foster carer for a number of years and has provided a much needed stable, safe and loving home environment for numerous children with her late husband Paul.
"Donna has had a difficult year, despite this she continued to care for two young children who experienced a lot of unsettlement and placement moves before finally settling with Donna and Paul. Donna and Paul provided the children with stability that they desperately needed and lots of love and attention.
"Despite personal challenges Donna continues to be professional and so supportive of both social care and the children. Nothing is ever too much trouble for Donna and she is always accommodating.
"Donna and Paul took everything in their stride and made life so much easier for me as a social worker, which sounds small but was a huge help given the stresses and demands at the present time.
"Donna is a real credit to the city council and after a much-needed break following the sad passing of Paul, I know that she is itching to continue to provide the children of Stoke-on-Trent with a loving and inviting home."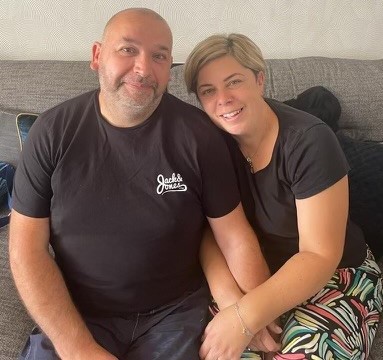 Carer of the Year nomination – Katy and Nick Bostock
Becoming a foster carer was a childhood dream for Katy Bostock. Now she and husband Nick have fostered more than 30 children including a one-day-old baby.
The Stoke-on-Trent couple have been foster carers since 2012 and have fostered up to five children at any one time, even moving house to be able to foster more.
Their own two children, now teenagers, were aged just two and four when the family's fostering journey with Stoke-on-Trent City Council began.
"As a child I used to watch Home and Away and I always wanted to be like the character Pippa, who was a foster mum," said Katy. "So you could say I'm fulfilling a childhood dream."
But of course life isn't a soap opera and Katy says fostering can come with harsh realities.
"Children moving on is heartbreaking. And then there's the number of children who are in care and the fact that you can't help them all. I find that difficult. We moved to a bigger house to be able to foster more children.
"I'm very aware that I'm part of the children's journey and not their final destination. It never gets easier when a child moves on because you get attached to every child that comes to you."
Katy and Nick, who works as a gritter driver, have been nominated as Carers of the Year in the Your Heroes Awards by Marie Plant from the fostering team at Stoke-on-Trent City Council.
She said: "Katy and Nick are a couple that always say yes and, if they could, they would have a house full if it meant keeping children within the city. They have cared for sibling groups alongside children from other households.
"Katy is a great advocate for fostering and helps out at many recruitment events across the city to promote the need for the ever growing number of foster carers.
"Katy is part of the Foster Carers Association that helps run fun days, parties for looked after children and foster carers' children. She also assists at foster training several times a year and runs a stay and play group to support foster carers who care for preschool children.
"She is also a buddy that supports newly-approved foster carers for the first six months of their fostering journey. Nothing is ever too much.
"It may sound like Katy is doing more than Nick but this is not so. Without Nick's continued support and help looking after the children in their care Katy would not be able to help out and run these events.
"Nick also works full-time nights so that between them they can manage their fostering family. This is alongside raising their two daughters who were two and four when they started to foster and are now teenagers. This family is just amazing. We need more Nick and Katys in this world."
Katy said she and Nick wouldn't have been able to foster without the support of their own 'amazing' daughters.
She added: "It's lovely to be nominated for a Your Heroes Award. I really appreciate it but do think that every foster carer should be nominated."
Check back again soon to see more Carer of the Year nominees