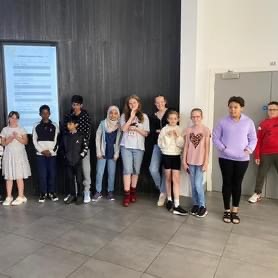 Child of Courage nominees – North Staffordshire's Young Carers
Across North Staffordshire 811 children between the ages of five and 18 years are registered as young carers.
That means they are providing physical and/or emotional support to someone close to them who may have a physical illness, disability, addiction, terminal diagnosis or mental health struggles.
It often means that those young people miss out on opportunities such as days out or
holidays that other children might take for granted and it can sometimes mean that they struggle with their self-esteem.
Chelsie Hughes, Young Carers Support Worker with North Staffs Carers, said: "We know about 811 young carers in North Staffordshire but there are likely to be more. A big part of what we do is trying to get the word out there and to let people know that they exist.
"We have a lot of children who are caring for siblings with autism, parents with disabilities, nans, grandads or family members who are terminally ill. Every young person is different and every situation is different.
"One of our jobs is to enable young carers to do what they want to do and to help to share the load.
"A big thing that young carers often struggle with is self-confidence. One of the things we've done in the past is inviting the Lord Mayor in to speak to them. It meant the world to them to know that someone important knows they exist and would take the time to speak to them."
Chelsie has nominated the young carers of North Staffordshire as Children of Courage in the Your Heroes Awards.
She said: "They are an absolutely fantastic group of young people. They are always so determined and always so caring."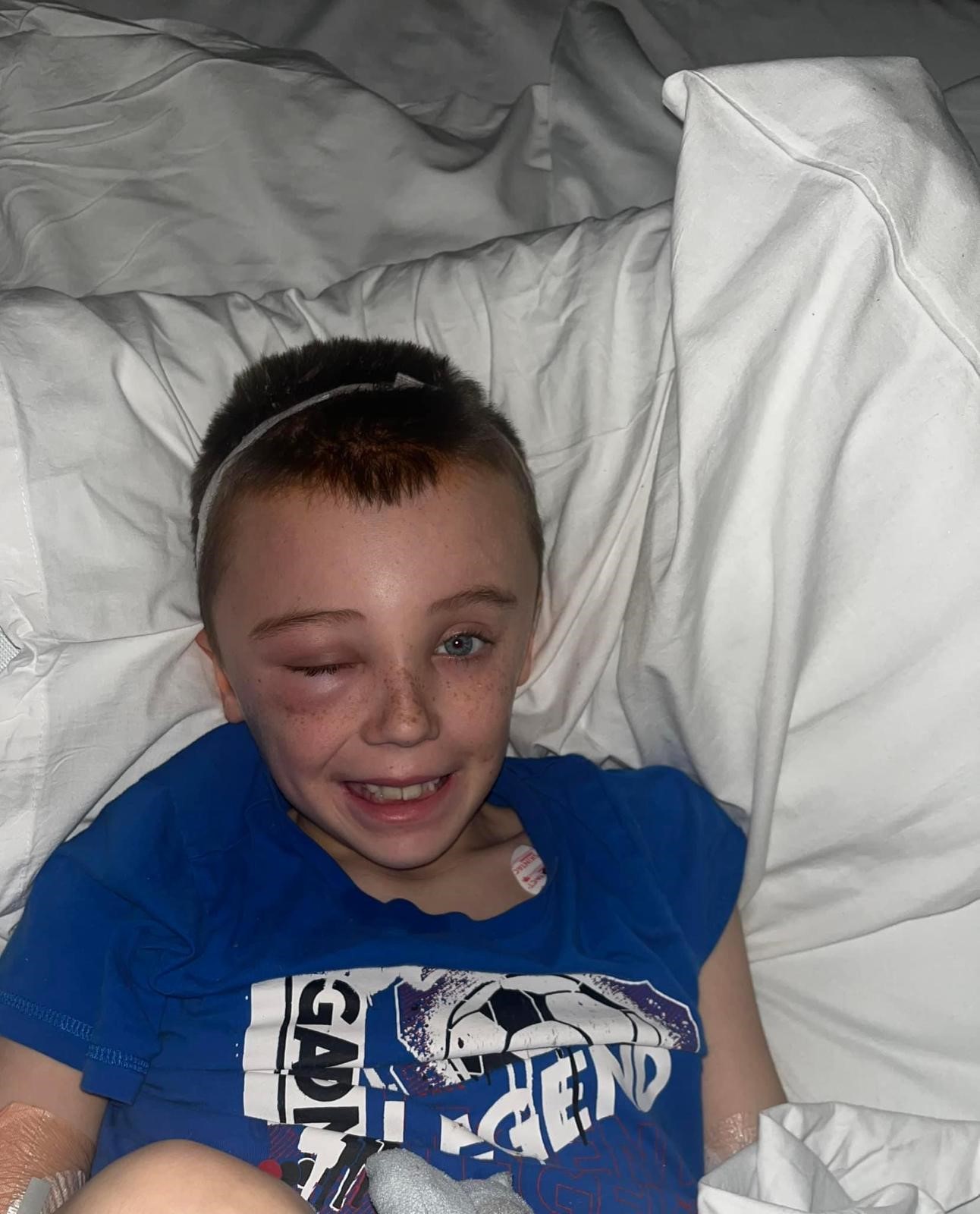 Child of Courage nominee – Henri Brammer
Henri Brammer has endured three lots of brain surgery after developing a virus that caused fluid to gather on his brain.
Less than a year later the nine-year-old is back playing football for two different teams and has raised nearly £20,000 for Alder Hey Children's Hospital to say thank-you for saving his life.
Henri, from Lightwood, has been nominated as a Child of Courage by one of his football coaches, Martyn Irvine.
Martyn said: "Nothing and I mean nothing fazes Henri and I am in awe of him each and every day. He is a child with the heart of a lion and more, a true child of courage.
"He returned to training non-contact a couple of months after the brain surgery and not too long after was cleared to play fully again.
"He is now playing for two teams, is on a mission to raise funds for Alder Hey Hospital and has raised an incredible amount already."
It was just before Christmas 2022 that Henri became ill and doctors discovered he had a Strep A infection in his brain.
He had three brain surgeries which included an incision across the top of his head from ear to ear.
"They had to hold back the skin on the top of Henri's head and take part of his skull out to operate," said his dad, Andy Brammer. "But he has never once complained. The nurses were amazed by him. He's been an inspiration to everyone.
"He was so desperate to play football that we took a football onto the ward to him and he was juggling it around. He had a five-hour brain operation and just an hour later he was asking if he could have a McDonald's.
"He's now back to full fitness. If you couldn't see the obvious scar on the top of his head you wouldn't realise anything was ever wrong with him."
Henri now plays football for Blurton Reds Athletic and PCT Reds and has football training three times each week.
The family, which also includes Henri's mum Carly, sister Daisie, 13, and brother Eddie, three, have been raising money for Alder Hey Children's Hospital through pool competitions, fun days and raffles.
They plan to deliver the final amount they raise to the hospital on December 20, to mark the one-year anniversary of Henri's life being saved.
Andy added: "A lot of people raise money in memory of a loved one. We're raising money to say how lucky we feel."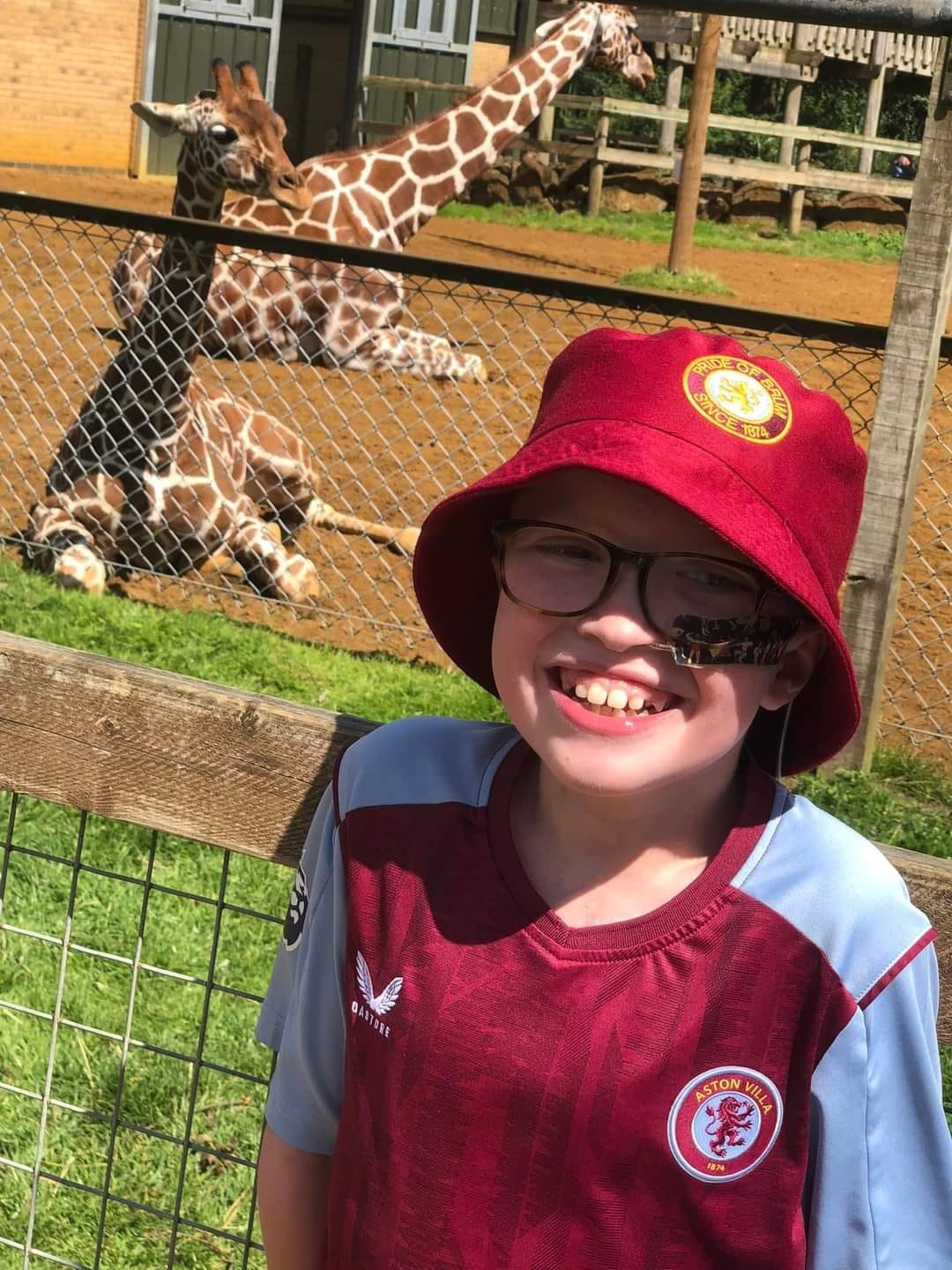 Child of Courage nominee – Alfie Donnelly
Alfie Donnelly has multiple, complex heart conditions that have left him needing four lots of open heart surgery, but he is rarely without a big beaming smile on his face.
Earlier this year the 10-year-old was also diagnosed with a rare lymphatic vessel condition for which there is no treatment. His lymphatic system is completely blocked, which makes him feel weak and ill.
Yet Alfie, who lives in Penkridge with his parents Claire and Antony, is still playing football for a disabilities team at Aston Villa that has been adapted to be low impact and to allow for lots of rest.
Alfie's mum, Claire Donnelly, said: "We had the diagnosis about Alfie's lymphatic system however his heart was also starting to struggle and he desperately needed his fourth open heart surgery. Due to the new added complications this was very high risk and we were told recovery would be long and hard.
"The surgeons and consultants decided that even with the risks surgery would give Alfie the chance to live his life and do the things he enjoys doing.
"In May Alfie had his fourth very long and hard open heart surgery and spent six weeks recovering. For four of those weeks he had chest drains in. But he never moaned or complained.
"He was walking around with his chest drains in a little shopping trolley and he was playing with the other children and helping and encouraging them to get out of bed and walk around.
"He has surprised everyone with his recovery and we are working hard to build his strength back up.
"We don't know what the future holds but we live every day making memories with our very brave and caring boy."
She added: "At the moment Alfie is probably the best he's been for a long time. We're trying to make lots of memories with him while he's doing this well."
Claire has nominated Alfie as a Child of Courage in the Your Heroes Awards.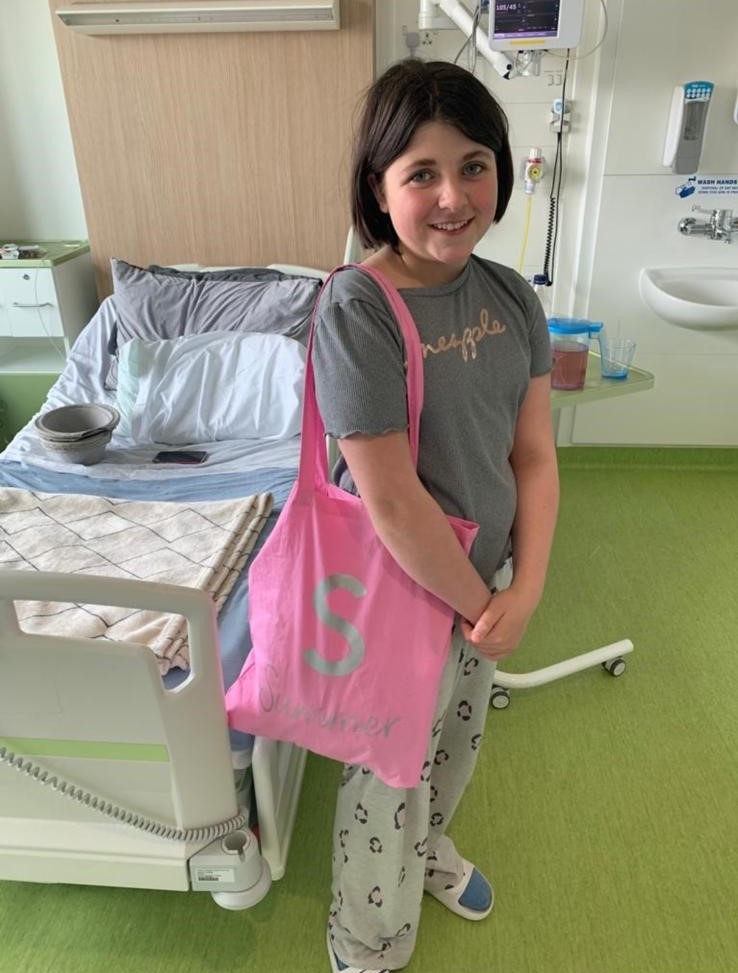 Child of Courage nominee – Summer Walker
Summer Walker had four brain operations in the space of three weeks, including one the day before her twelfth birthday.
She was rushed to Alder Hey Children's Hospital by ambulance where brain surgeons were waiting to operate as she could have been left with brain damage without immediate surgery.
Summer, who lives in Bucknall with her parents and four sisters, has a condition called Chiari Malformation which means a deformation of her skull affects the pressure of her brain and causes severe headaches and neck pain.
Her mum, Anna, and two of her sisters also have the condition. Anna and one of Sunmer's sisters have also had brain surgery to help relieve the symptoms.
Anna says she has nominated Summer, now aged 14, as a Child of Courage in the Your Heroes Awards because of the complications she has overcome following her first operation and her determination to return to school and her studies.
"She's amazing and so brave," said Anna. "She has taken all this in her stride and she's a very courageous child.
"She didn't want time off school and was determined to catch up with her work. When I tell her teachers what she's been through they're flabbergasted. I just admire her so much."
Summer was diagnosed at the age of 11 after suffering headaches that were so severe she couldn't lie down in bed.
Complications after her first operation left her with a fluid build-up in her brain that could have caused brain damage without emergency surgery.
But Summer's ordeal still wasn't over. Anna says she was 'screaming in agony' after being discharged from hospital. The first two operations had to be completed again.
Anna added: "Three of our family have had operations now to help us live a better life with no pain. I'm nominating Summer for this award because of what she's been through and her determination to get back to school."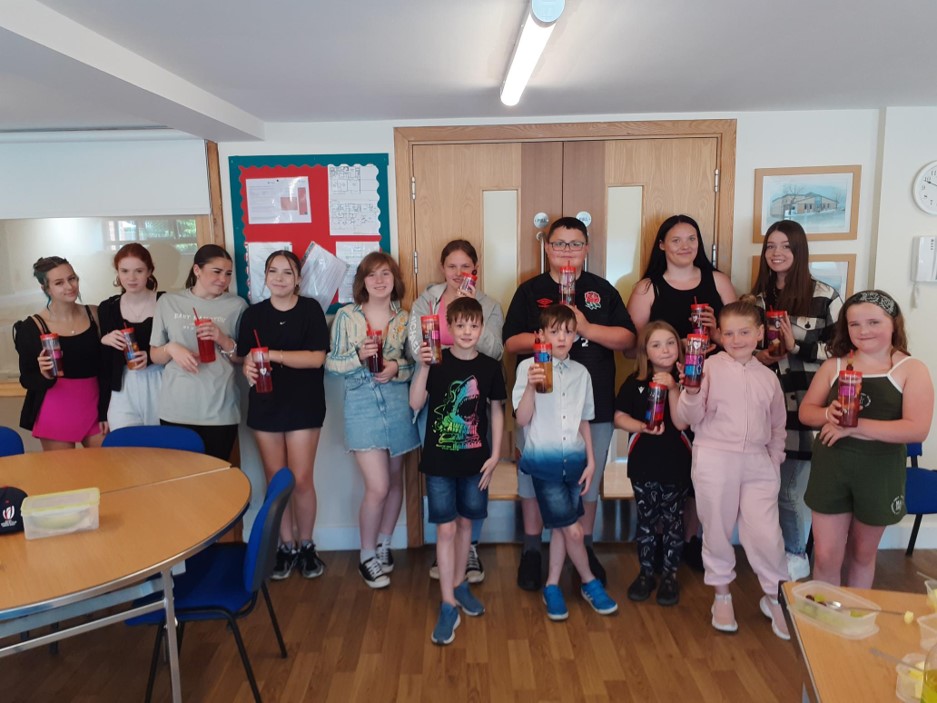 Child of Courage nominee – Kids of Carers
Saying goodbye to temporary brothers and sisters who have shared your home and shared your parents is a reality for the children of foster carers.
Stoke-on-Trent City Council's Fostering Team has set up a group for the children of foster families to meet and support one another.
Kids of Carers has around 20 members aged between seven and 17 years who meet up several times a year to talk about the highs and lows of living in a fostering family and to enjoy activities including trips to theme parks and bowling.
Marie Plant, Fostering Recruitment Officer at Stoke-on-Trent City Council, said: "These children welcome children aged from birth to 18 years into their homes. Without these young people their parents could not be foster carers.
"It's not always easy for them. They have to share their parents' time, often being put second as the foster child has to come first. They help their parents to welcome and love these children as their brothers and sisters.
"It can be difficult at times especially if it's a child with behaviour issues or a child that has suffered severe neglect which can result in delayed development. This can be hard to handle.
"But all of our kids of carers say the hardest thing about fostering is when a child lives with them for two or three years then they have to leave, which can be back to their parent or to adoption. We know and they know this is the right thing but when these babies and children have been part of your life for anything up to three years it is a huge loss.
"But they manage this and then go onto welcome another child into their home."
Marie has nominated the members of Kids of Carers for a Child of Courage Award in the Your Heroes Awards.
She added: "I cannot express the pride and love I have for all foster carers' birth children."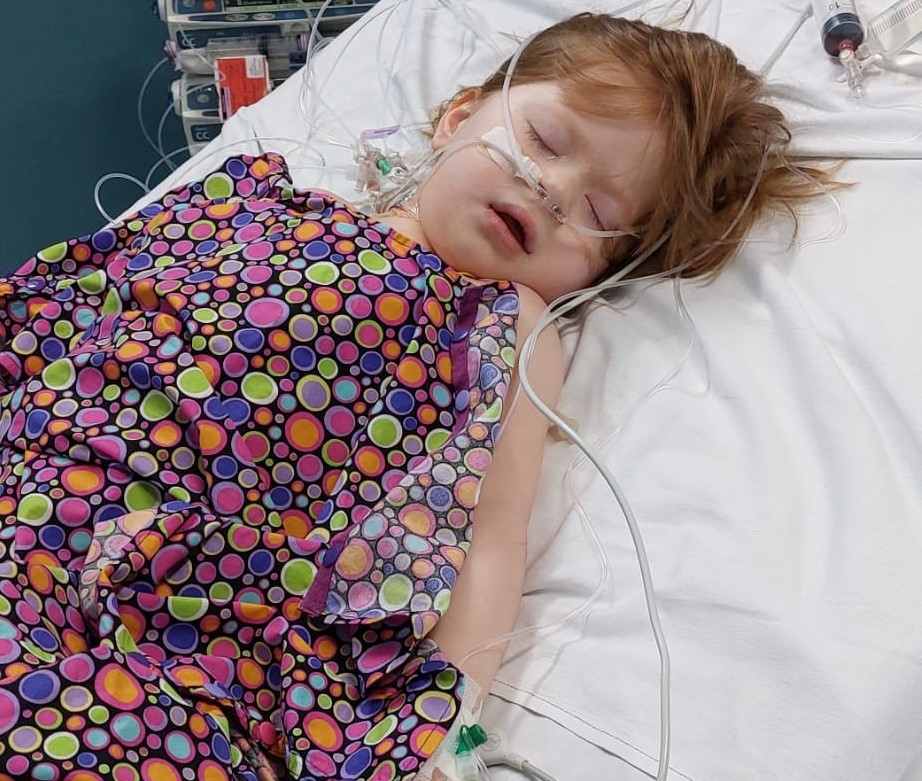 Child of Courage nominee – Emilia Wainwright-James
When Sarah Wainwright had a 20 week pregnancy scan she was given the devastating news that her unborn baby had a severe heart defect.
She and her partner, Antony James, were given the option of terminating the pregnancy or warned that their baby might die at around one week old without surgery.
The Tunstall couple chose to go ahead with the pregnancy and baby Emilia went on to have open heart surgery at just five days old to change the circulation of her heart.
Emilia had a stroke during the surgery, which has led to some development delays, and spent the first two months of her life in hospital. She was 19-months-old before she was able to walk and her family say he speech isn't perfect but that she tries hard with it.
Now aged five, Emilia is still recovering from her third open heart surgery and has been able to return to school for half days with her classmates.
Her parents have been told the surgery is palliative and they don't know if and when Emilia might need a heart transplant.
Sarah has nominated Emilia as a Child of Courage in the Your Heroes Awards.
She said: "Her heart condition can never be cured. Unfortunately the surgeries she's had and any future surgeries are palliative.
"Emilia attends appointments frequently at Birmingham Children's Hospital to ensure that the latest surgery is working how it should. If this fails, the only option will be a heart transplant.
"I believe Emilia should be nominated for Child of Courage at the Your Heroes Awards as she has gone through more pain and struggle than most adults do in a lifetime.
"She has shown nothing but bravery during these past few years, especially during her last operation. She is our heart warrior."
Emilia has Hypoplastic Left Heart Syndrome, which means the left side of the heart didn't form correctly during pregnancy.
Sarah added: "Emila gets quite anxious about going to hospital and we try to reassure her that it needs to be done.
"Sometimes she'll tell us that her legs aren't strong and we'll realise that she must have been struggling in the playground at school. We tell her that she's the strongest person we've ever known."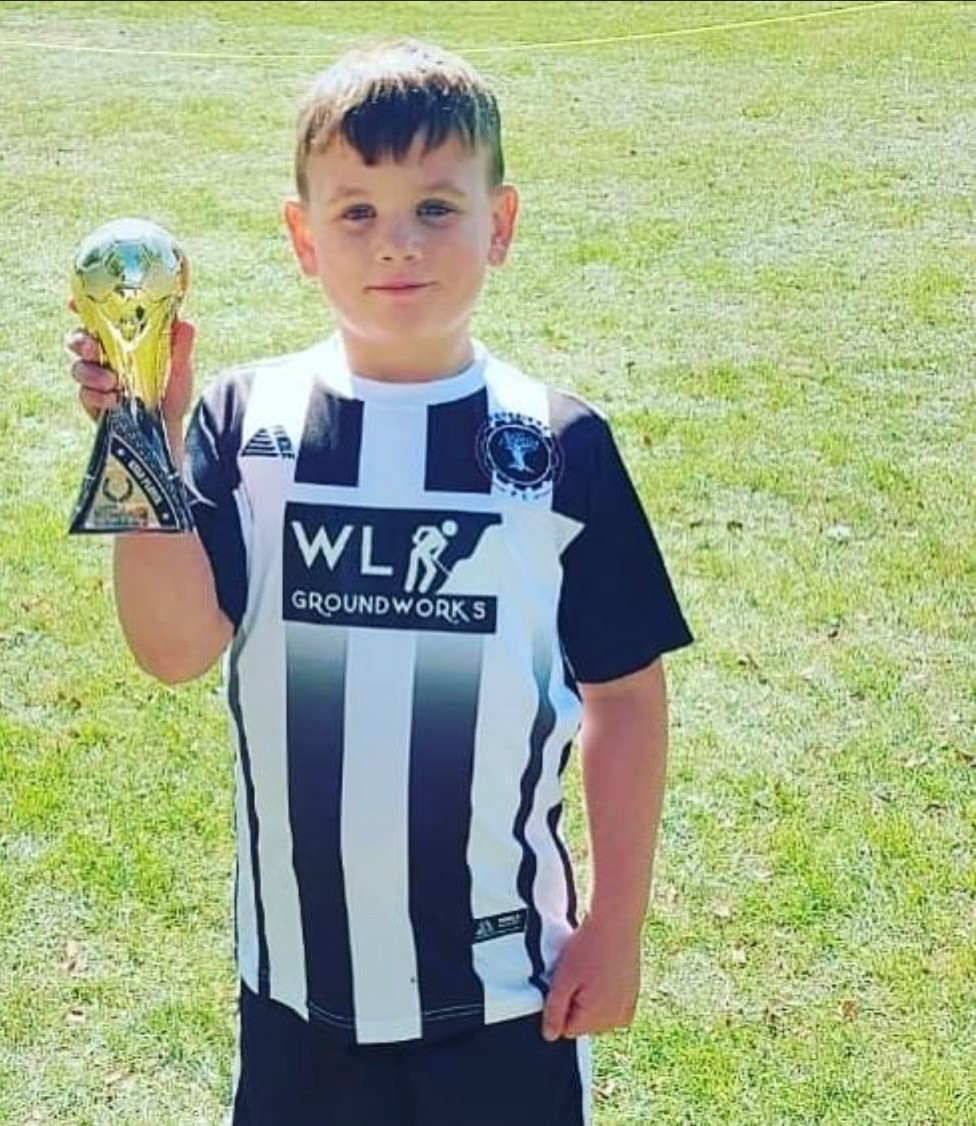 Child of Courage nominee – Reuben Duff 
The managers of Reuben Duff's football team say he is one of the bravest children they've ever met.
The eight-year-old was overwhelmed and couldn't even kick a ball when he first joined Doveridge Under-8s and his coach wasn't sure he would ever be able to play a match.
But Reuben, who has an ADHD diagnosis and is awaiting a second diagnosis, is now not only a regular member of the team he received an award for being the most improved player.
Reuben, from Uttoxeter, has been nominated as a Child of Courage in the Your Heroes Awards by Danielle Rigby from the team.
She said: "Reuben came to Doveridge under-8s in June 2022. He was very shy. He hadn't played football before and hadn't met many of the team before.
"Having the pleasure of seeing Reuben being one of the bravest children we have had the pleasure of meeting has been amazing.
"He began overwhelmed on pitches and being happy on the sidelines to requesting more game time and being one of our most improved players.
"He is such a positive influence on our team and cheers and celebrates every success we as a team have. Reuben has made the best group of friends and enjoys training twice a week as well as games once a week. Something that we thought may not be a possibility.
"He truly is an inspiration and the courage he shows week in and out is amazing. We want to nominate Reuben as he shows courage every day doing tasks we all take for granted and we want him to know we think he is so brave.
"Our team is all the better for Reuben, the courage he shows the children and the bond they have all made."
Reuben's mum, primary school teacher Sharon Duff, said she first recognised neurodivergent traits in her son when he was aged around two years.
She said: "When Reuben first started with the team he didn't know how to kick a ball. He was overwhelmed. He found it hard to collaborate with the other children and used to get complete sensory overload.
"He's gone from being a little boy who used to stare into the sky while other children played to getting stuck in and being a team player."
She praised the club and other parents for encouraging Reuben and welcoming him into the football family.
"It's made a massive difference for Reuben," she said. "It's just absolutely heartwarming. As a parent all you ever want is to see your children happy and he is."