Community Group of the Year nominee – Endon Stormtroopers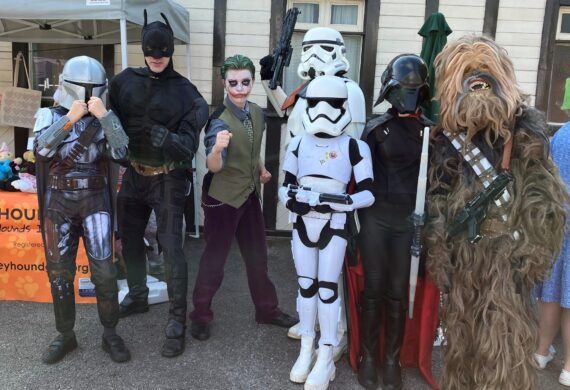 Community Group of the Year nominee – Endon Stormtroopers
Endon Stormtroopers doesn't just raise money for charity it has a special knack for putting smiles on people's faces.
Full-time carer James Biddulph set up the group four years ago with his youngest granddaughter, Nunu, now aged nine.
Their aim was to dress up to support other people with their fundraising and to put smiles on faces.
Other members of their family joined in and they soon recruited likeminded Stormtrooper enthusiasts. They now take up to 12 stormtroopers along to events.
They aim to support small charities such as Greyhound Gap, Hedgehog Rescue and an appeal for new pipes for a church organ but will always try to help if an organisation asks for help.
James, 53, is also a parish councillor for Endon and is a trustee and vice-chairman of Endon Village Hall.
He believes the group has helped to raise thousands of pounds for charity over the past few years.
He said: "We do this in memory of Matthew, our son who was killed at the age of 14. We do it to keep his memory alive.
"We help charities to raise money and we try to put smiles on people's faces.
"We set Endon Stormtroopers up before lockdown and when that happened we decided to just wander around the streets of Endon in our stormtrooper suits to raise spirits."
Endon Stormtroopers has been nominated as a Community Group of the Year in the Your Heroes Awards by Nat Campbell.
She said: "Endon Stormtroopers make a point of helping the smaller charities. Their main aim is to have fun and to put smiles on people's faces."