Future Star nominee – Brooke Farrall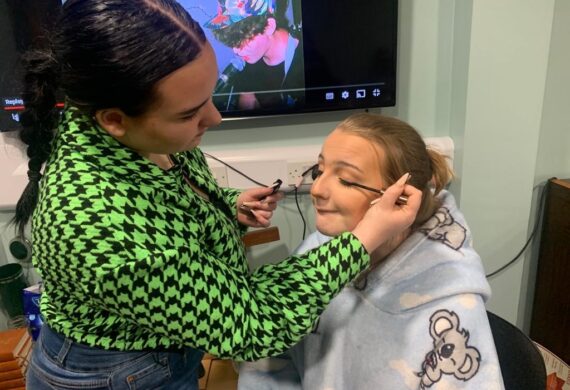 Future Star nominee – Brooke Farrall
Teenager Brooke Farrall is overcoming life challenges to carve out a better future for herself and is acting as a role model for other young people.
Brooke moved into YMCA North Staffs in 2022 at the age of 17. She's taken on various voluntary roles with the YMCA and now has a full-time job working for Vodafone.
Nicky Twemlow, Partnerships and Community Director at YMCA North Staffs, has nominated Brooke as a Future Star in the Your Heroes Awards.
Nicky said: "Brooke came to the YMCA at the age of 17 in 2022. She has had challenges in her life and has worked so hard to overcome the obstacles she has faced.
"Since coming to the YMCA, Brooke has worked with the training and employment team, putting herself forward for opportunities to progress.
"She volunteered her time to develop her skills working with the health and safety team and has co-chaired the weekly forum for more than six months.
"The forum is a space where young people form the YMCA come together to share good news, discuss any challenges and design new activity programmes.
"Brooke has been dedicated to this role and has grown the forum from strength to strength, taking on a positive leadership role and encouraging those around her to be more positively involved.
"We are delighted that Brooke has now secured a full -time role with Vodafone and believe she has a bright future ahead with a lot to offer those around her."