Future Star nominee – Umar Abdul-Latif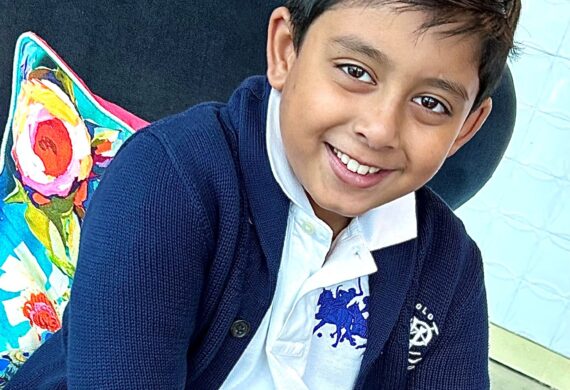 Future Star nominee – Umar Abdul-Latif
He's just eight-years-old but Umar Abdul-Latif is a young carer for his teenage sister who has complex needs.
The Tunstall schoolboy can often reach sister Maiysha, 15, in a way that adults can't and when new carers come into their home he will show them how to care for her
Putting the needs of others first comes naturally to Umar who has grown up with professional carers coming into his home each day. Days out or time alone with his mum have been an occasional treat when his sister has been able to access respite care.
Umar has been nominated as a Future Star in the Your Heroes Awards by staff at Mill Hill Primary Academy, who have recognised his selflessness.
They said: "Umar is an exceptional and inspiring young man who has shown complete kindness, dedication and selflessness in caring for his sister.
"Umar has displayed remarkable qualities of compassion, responsibility and resilience in his role in being a brother.
"Umar not only cares and worries about his sister but also cares about his mum and how she feels.
"He comes to school each day with a smile on his face and giving 100% effort in everything he does."
Umar's mum, Reshma Khanom, said: "Umar is classed as a young carer and he's so proud of that. He's a wonderful child who is having a go through a lot and I am so proud of him.
"Sometimes if I'm struggling with his sister he'll step in to help me. A lot of the time we find she'll listen to him.
"When she sees him she has a big smile on her face. She knows he's her brother. He has so much love for her even though she's so complex. He still loves her so much.
"For years Umar has been showing new carers the routine. He took that on as a role."
She added: "I follow the Your Heroes Awards and I'm really overwhelmed that Umar has been nominated. I tell him every day that I'm proud of him, that he's an amazing child and that he's different from the rest.
"Being a young carer makes him stand out amongst his friends but he's also really popular with his friends."