Future Star nominees – Doveridge Under-8s Blue football team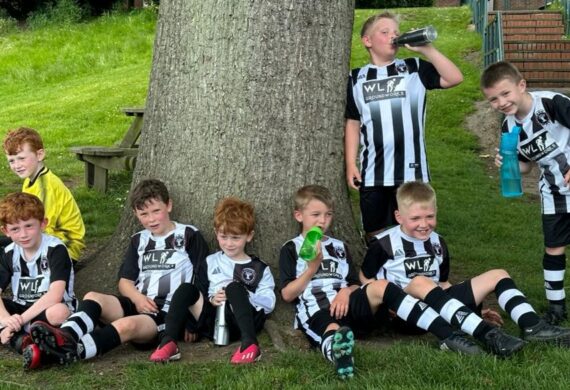 Future Star nominees – Doveridge Under-8s Blue football team
The young players in the Doveridge Under-8s Blue team are not just learning football skills they're learning the importance of accepting and including everyone.
The team has a policy of allowing anyone to play regardless of their skills and experience including welcoming people with learning disabilities and autism.
Assistant manager Danielle Rigby has a day job working with people with learning disabilities in care homes, so she was determined that the football team she is involved with should embrace any children who want to join.
She said: "We as coaches believe that everyone should play football no matter who they are. This can mean we never say no to anyone.
"However children can sometimes be cruel. We have witnessed this and as females in a male dominated sport felt this, but not the boys in our team."
Danielle has nominated the football team's players as Future Stars in the Your Heroes Awards in recognition of them showing maturity beyond their years.
She said: "Every one of them has embraced having female coaches and has embraced all children arriving to training including older and younger people with learning disabilities and people with autism as well as people needing hearing aids and many more things that I couldn't list.
"They have been the most welcoming and kind-hearted children.
"We have the philosophy that we never say no and every child should have a team. This has meant several teams have branched from our one little team but the boys we have continually have the courage to help, the heart to teach and kindness to build friendships and never judge.
"This is instilled by the club, parents and coaches but ultimately in sport it is the players we should be celebrating, admiring and putting out there as role models as they can teach the world a thing or two on how we should behave."