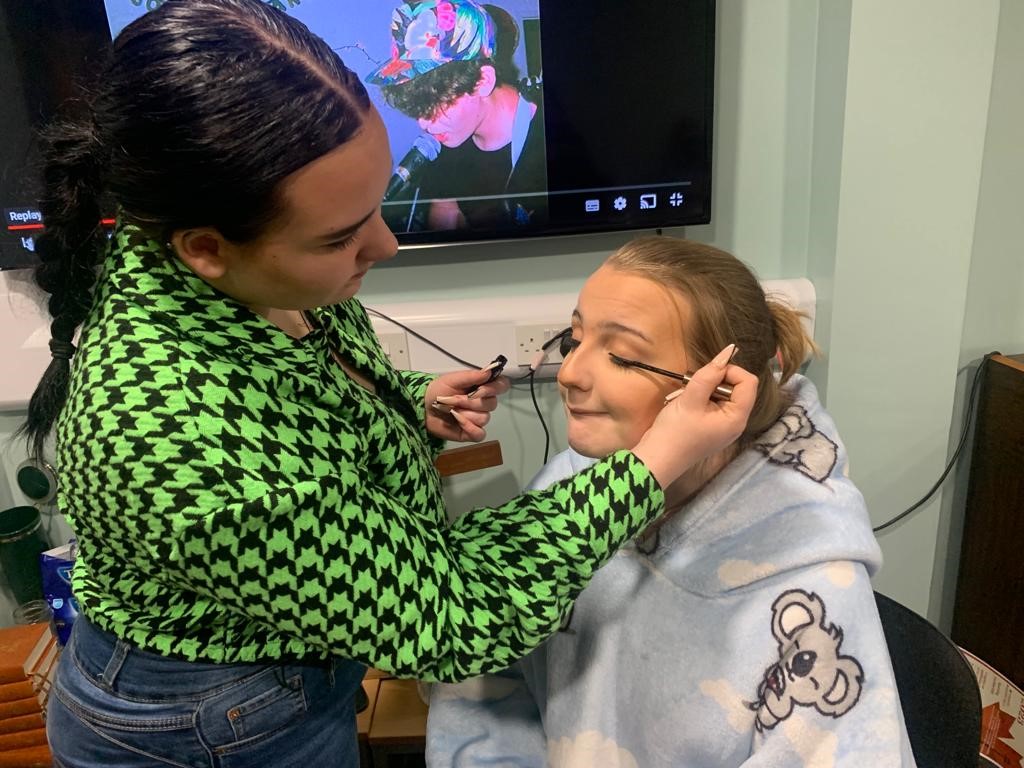 Future Star nominee – Brooke Farrall
Teenager Brooke Farrall is overcoming life challenges to carve out a better future for herself and is acting as a role model for other young people.
Brooke moved into YMCA North Staffs in 2022 at the age of 17. She's taken on various voluntary roles with the YMCA and now has a full-time job working for Vodafone.
Nicky Twemlow, Partnerships and Community Director at YMCA North Staffs, has nominated Brooke as a Future Star in the Your Heroes Awards.
Nicky said: "Brooke came to the YMCA at the age of 17 in 2022. She has had challenges in her life and has worked so hard to overcome the obstacles she has faced.
"Since coming to the YMCA, Brooke has worked with the training and employment team, putting herself forward for opportunities to progress.
"She volunteered her time to develop her skills working with the health and safety team and has co-chaired the weekly forum for more than six months.
"The forum is a space where young people form the YMCA come together to share good news, discuss any challenges and design new activity programmes.
"Brooke has been dedicated to this role and has grown the forum from strength to strength, taking on a positive leadership role and encouraging those around her to be more positively involved.
"We are delighted that Brooke has now secured a full -time role with Vodafone and believe she has a bright future ahead with a lot to offer those around her."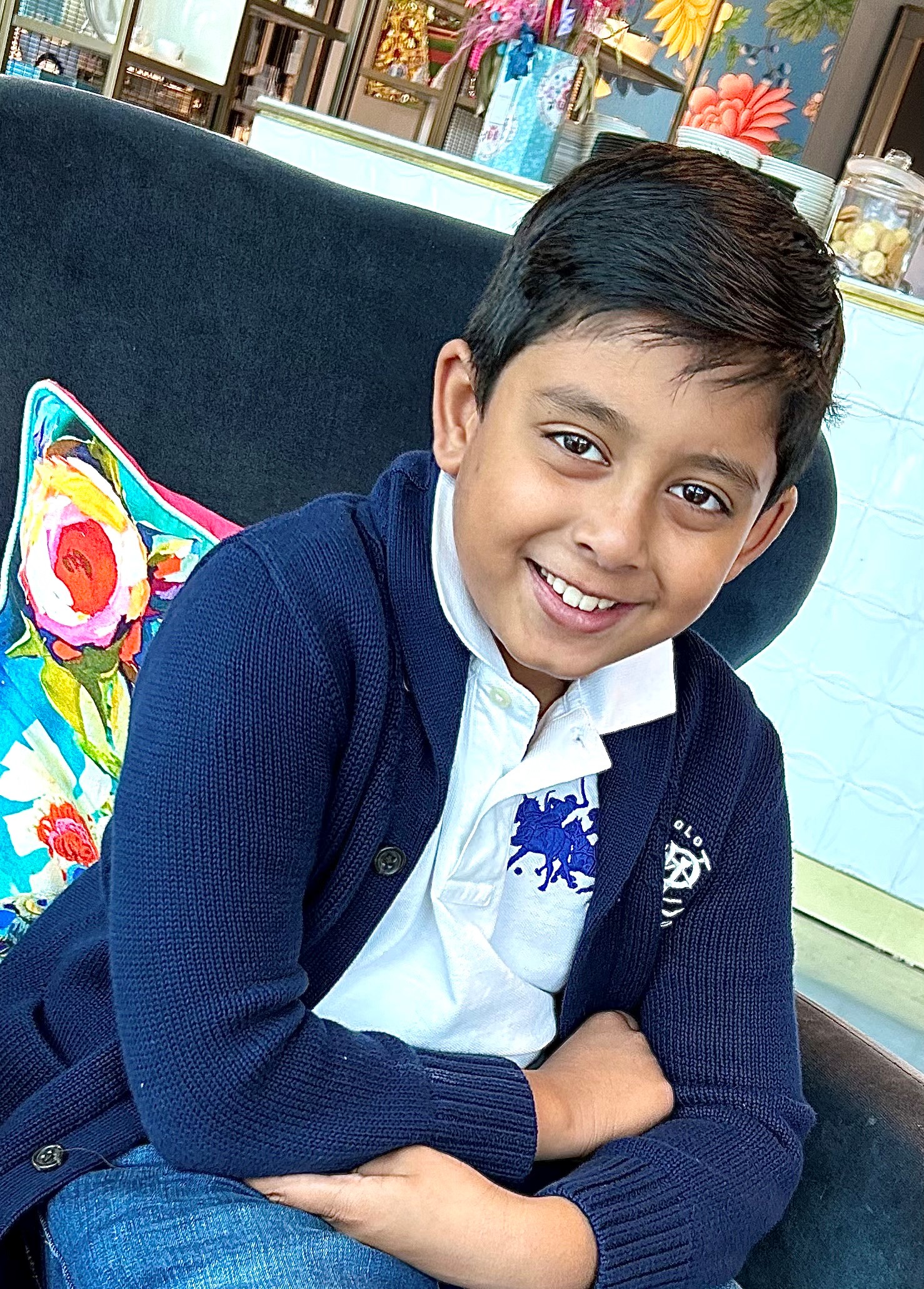 Future Star nominee –  Umar Abdul-Latif
He's just eight-years-old but Umar Abdul-Latif is a young carer for his teenage sister who has complex needs.
The Tunstall schoolboy can often reach sister Maiysha, 15, in a way that adults can't and when new carers come into their home he will show them how to care for her
Putting the needs of others first comes naturally to Umar who has grown up with professional carers coming into his home each day. Days out or time alone with his mum have been an occasional treat when his sister has been able to access respite care.
Umar has been nominated as a Future Star in the Your Heroes Awards by staff at Mill Hill Primary Academy, who have recognised his selflessness.
They said: "Umar is an exceptional and inspiring young man who has shown complete kindness, dedication and selflessness in caring for his sister.
"Umar has displayed remarkable qualities of compassion, responsibility and resilience in his role in being a brother.
"Umar not only cares and worries about his sister but also cares about his mum and how she feels.
"He comes to school each day with a smile on his face and giving 100% effort in everything he does."
Umar's mum, Reshma Khanom, said: "Umar is classed as a young carer and he's so proud of that. He's a wonderful child who is having a go through a lot and I am so proud of him.
"Sometimes if I'm struggling with his sister he'll step in to help me. A lot of the time we find she'll listen to him.
"When she sees him she has a big smile on her face. She knows he's her brother. He has so much love for her even though she's so complex. He still loves her so much.
"For years Umar has been showing new carers the routine. He took that on as a role."
She added: "I follow the Your Heroes Awards and I'm really overwhelmed that Umar has been nominated. I tell him every day that I'm proud of him, that he's an amazing child and that he's different from the rest.
"Being a young carer makes him stand out amongst his friends but he's also really popular with his friends."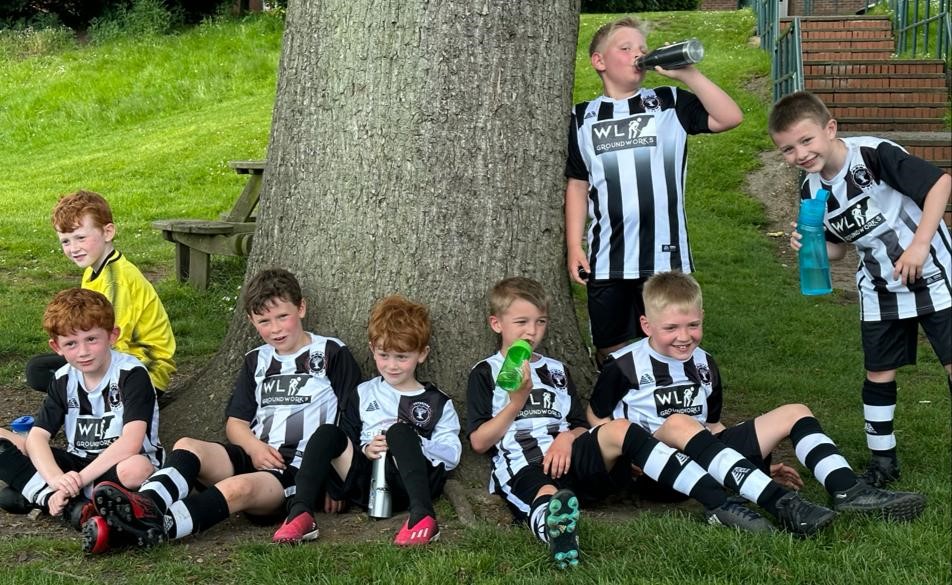 Future Star nominees – Doveridge Under-8s Blue football team
The young players in the Doveridge Under-8s Blue team are not just learning football skills they're learning the importance of accepting and including everyone.
The team has a policy of allowing anyone to play regardless of their skills and experience including welcoming people with learning disabilities and autism.
Assistant manager Danielle Rigby has a day job working with people with learning disabilities in care homes, so she was determined that the football team she is involved with should embrace any children who want to join.
She said: "We as coaches believe that everyone should play football no matter who they are. This can mean we never say no to anyone.
"However children can sometimes be cruel. We have witnessed this and as females in a male dominated sport felt this, but not the boys in our team."
Danielle has nominated the football team's players as Future Stars in the Your Heroes Awards in recognition of them showing maturity beyond their years.
She said: "Every one of them has embraced having female coaches and has embraced all children arriving to training including older and younger people with learning disabilities and people with autism as well as people needing hearing aids and many more things that I couldn't list.
"They have been the most welcoming and kind-hearted children.
"We have the philosophy that we never say no and every child should have a team. This has meant several teams have branched from our one little team but the boys we have continually have the courage to help, the heart to teach and kindness to build friendships and never judge.
"This is instilled by the club, parents and coaches but ultimately in sport it is the players we should be celebrating, admiring and putting out there as role models as they can teach the world a thing or two on how we should behave."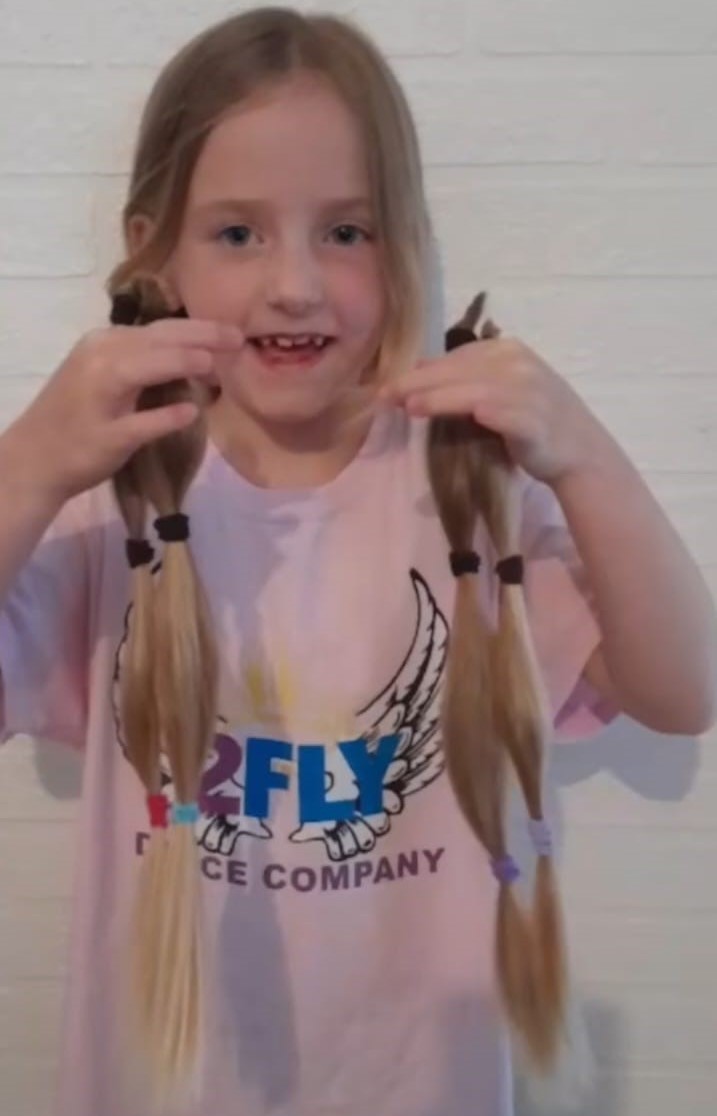 Future Star nominee – Rosie Cash
Little Rosie Cash has donated 12 inches of her hair to make a wig for a child with cancer.
The six-year-old, from Hanley, was determined to help after mum Kaaly Sheldon told her about the work of the Little Princess Trust.
"I'm a very big giver myself," said Kaaly. "I give whatever I can to other people and pass things down. I want Rosie to know that it's always good to be kind.
"I explained to her about the Little Princess Trust and she said she'd like to do it. Then we waited until the school summer holidays so that we could cut her hair really short.
"We chose to do this partly because we know people who have had cancer but also because I want to teach her to be kind, generous and thoughtful. I'm very proud of her."
Rosie, a pupil at Northwood Broom Academy, has been nominated as a Future Star in the Your Heroes by Kate Osbone.
Kate said: "Rosie Cash cut off all of her hair to donate to the Little Princess Trust to help make a wig for children with cancer. Rosie is a very thoughtful girl with a heart of gold."
The Little Princess Trust provides free real hair wigs to children and young people, aged up to 24 years, who have lost their own hair through cancer treatment or other conditions.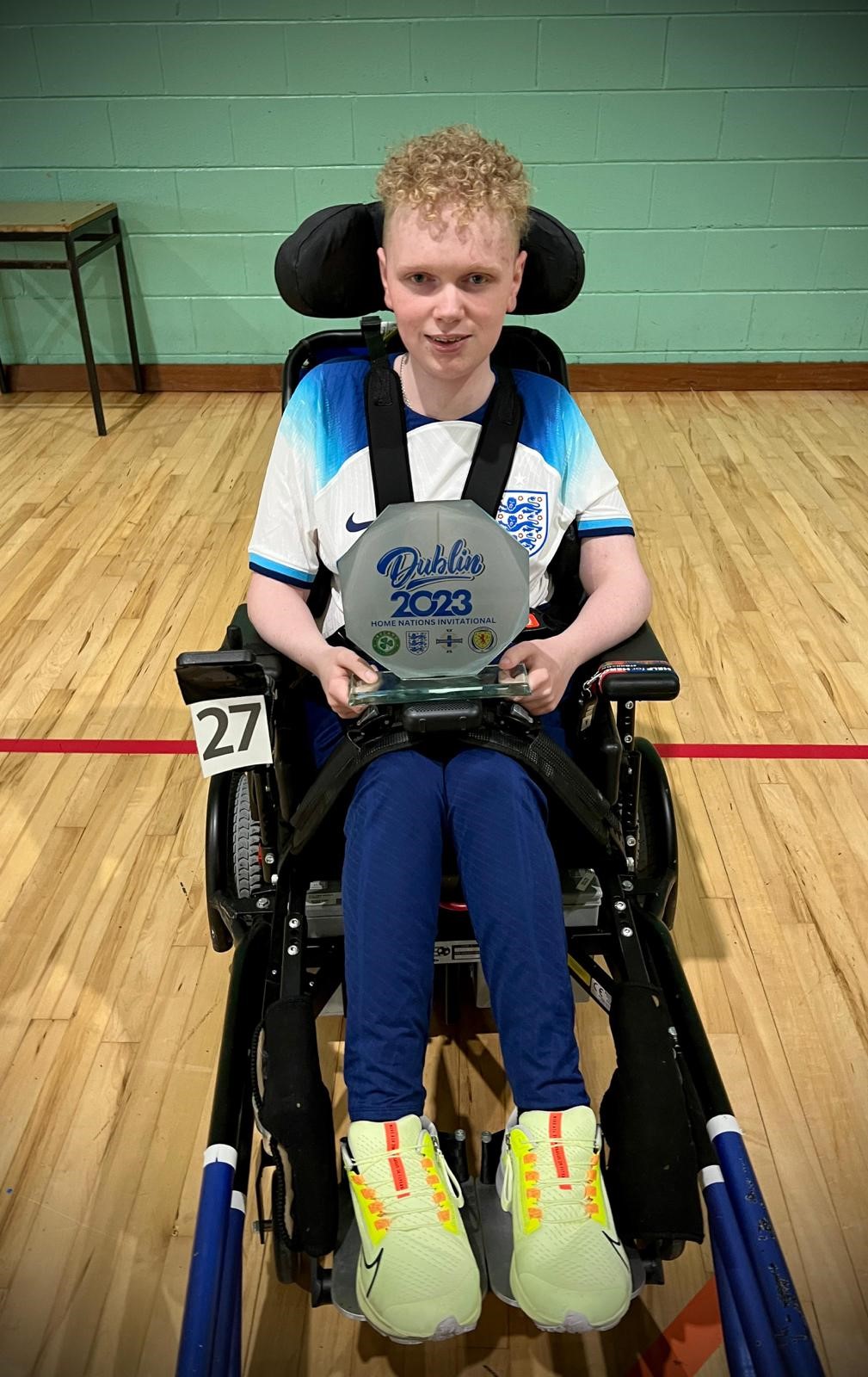 Future Star nominee – Dylan Kelsall
Dylan Kelsall was diagnosed with a life-limiting muscle-wasting disease when he was just three years old. He also had a significant curvature of his spine for which he had to undergo 19 surgeries.
The 20-year-old lives a full and active life despite his condition and is a member of the England Powerchair Football Squad that helped the country win the Joe Barry Home Nations Cup in 2022.
The national squad's top scorer, he also plays for West Brom after starting his Powerchair career with St George's Knights.
Dylan, from Longton, also volunteers for the Dougie Mac Hospice as a way of giving back after being supported by the hospice's children's services, formerly the Donna Louise Children's Hospice, for the past 10 years.
A keen amateur photographer, he's volunteered as the official photographer at Dougie Mac events including at the Volunteer Thank You evening.
Dylan has been nominated as a Future Star in the Your Heroes Awards by Linda McNee, Head of Young Adult Services at Dougie Mac.
She said: "Dylan is such an inspirational young man with so much determination to achieve his goals, despite the physical challenges he faces.
"He absolutely has a 'can do' attitude and is keen to not only achieve his own independence, but also encourages his peers to do the same.
"Dylan is currently learning to drive and focusing on his Powerchair football and we are incredibly proud and excited to support him as he fulfils his dreams."
Dylan was born with Ullrich congenital muscular dystrophy. Determined to have as much independence as possible he regularly spends time at Dougie Mac's Young Adult Unit where he can meet socially with his peers and receive support from the young adult team.
He said: "It's amazing to have been nominated for this award. It's completely out of the blue. A lot of people with disabilities shy away from the limelight but I like to help out whenever I can."
He added: "Powerchair football is absolutely amazing. I struggle to say how much it means to me. It gets me out and about exercising. Even though it isn't an intense sport it gets your adrenalin going.
"It's also great for the social aspect. A lot of people in wheelchairs can be quite reclusive but that's not me."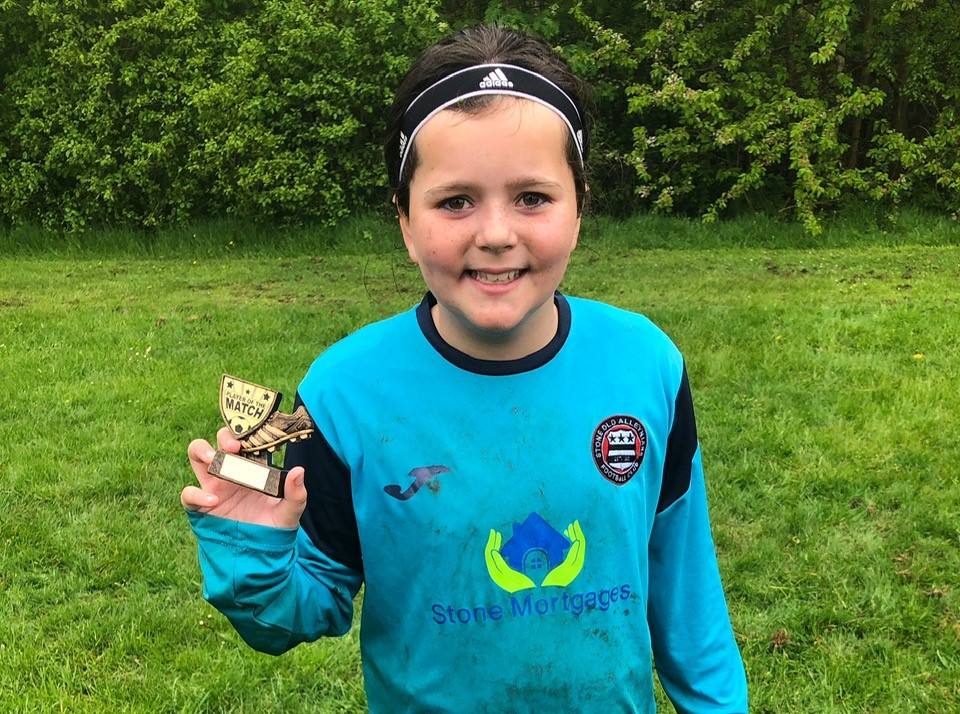 Future Star nominee – Josie Hall
When Josie Hall suffered catastrophic internal bleeding her family were warned she had little chance of survival due to the massive blood loss.
They had been told to prepare for the worst as they drove behind an ambulance containing Josie and a full medical team including an intensive care nurse.
"They said that if the ambulance pulled over into a layby we shouldn't stop too, we should keep on driving to the hospital and wait there," said mum Jessica Hall, 44, from Stone.
The memory of that day in 2020 is still so vivid and painful for Jessica that she gets emotional recalling it.
But she's overcome with entirely different emotions when she thinks about her daughter these days. Now a happy, thriving 10-year-old, Josie has become a promising footballer with a flair for goalkeeping.
Josie's medical emergency had been caused by a defect of the bowel which became ulcerated and led to an arterial bleed. Her life was saved by a bowel resection.
Josie still suffers from ongoing pain, which can be severe at times, due to scarring to her bowel from the surgery, however she does not let this impact her life.
She discovered a love of football during the summer holidays last year and joined the under-10s team at Stone Old Alleynians in September 2022. She takes part in weekly training sessions and Saturday morning matches.
"The skill she displays as a goalkeeper is absolutely unbelievable," said Jessica. "She gets praise every week for her ability from the opposition teams, coaches and parents, referees and her own team alike.
"She displays outstanding sportsmanship and offers encouragement to both her own team and her opposition.
"She is definitely a future star in the making and never lets her condition stop her from playing the game she loves.
"Josie is a very determined young lady and achieves everything she hopes to achieve. She is an inspiration to us as her parents and to all who know her."
She added: "We're very lucky to still have Josie. Thinking about what happens still affects me now. We're just so proud of her and how she's overcome her ill health. She still gets some pain but she's very happy and loves life."
Jessica has nominated Josie in the Future Star category of the Your Heroes Awards.
Check back again soon to see more Future Star nominees