Inspiration in Education nominee – John Cummings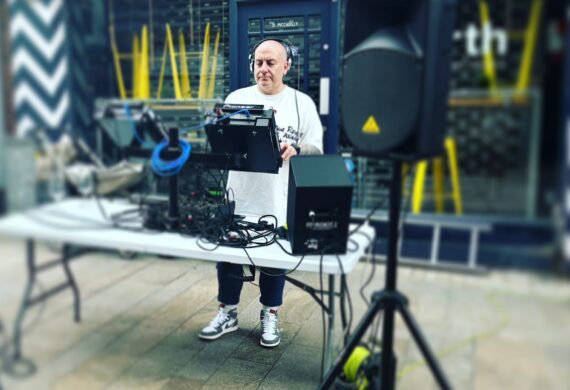 Inspiration in Education nominee – John Cummings
DJ, youth worker and now the principal of an alternative provision specialist school, John Cummings has dedicated his career to changing the life trajectories of young people in Stoke-on-Trent.
John has been the principal of CREATED Academy School, in Pall Mall, Hanley, for nearly a decade after co-founding it in 2014 following eight years as a youth worker in the city, three years running the youth company Resource Me and decades working in the music industry in clubs including Golden and Fat Cats.
The school specialises in music, sport, creative media and art and design to the point where its team of 10 staff includes four music teachers.
CREATED Academy School works with 12 to 16-year-olds and currently has 50 pupils on its roll.
For John, the school is a way to directly reach young people and to help set them on the right path.
He said: "Through the school we can have such a direct impact on young people and families. We're involved with the holiday food project with The Hubb Foundation so we're working with these young people almost 12 months of the year.
"We're trying to create good citizens and we very much see ourselves as the place where the buck stops."
John says the 'golden egg' for him is that two of the young people he helped when he was a youth worker are now teachers at the school.
"I worked with them when they were 13 or 14," he said. "One of them took part in the first DJ course that I put on and now he's in his 30s and a music teacher.
"Working with teenagers and then later having them knocking on the door and wanting to give something back feels like job done for me."
John has been nominated as an Inspiration in Education in the Your Heroes Awards by his wife, Anya Cummings.
She said: "We can't go anywhere without bumping into someone who tells us that John is like a father figure to them and that he's made such a difference for them.
"I'm so proud of him. He's more than the head of a school. Sometimes he's the one talking to the police or social services, he's the one holding the team together and he's the one finding an alternative option if the school isn't the right fit for a young person."