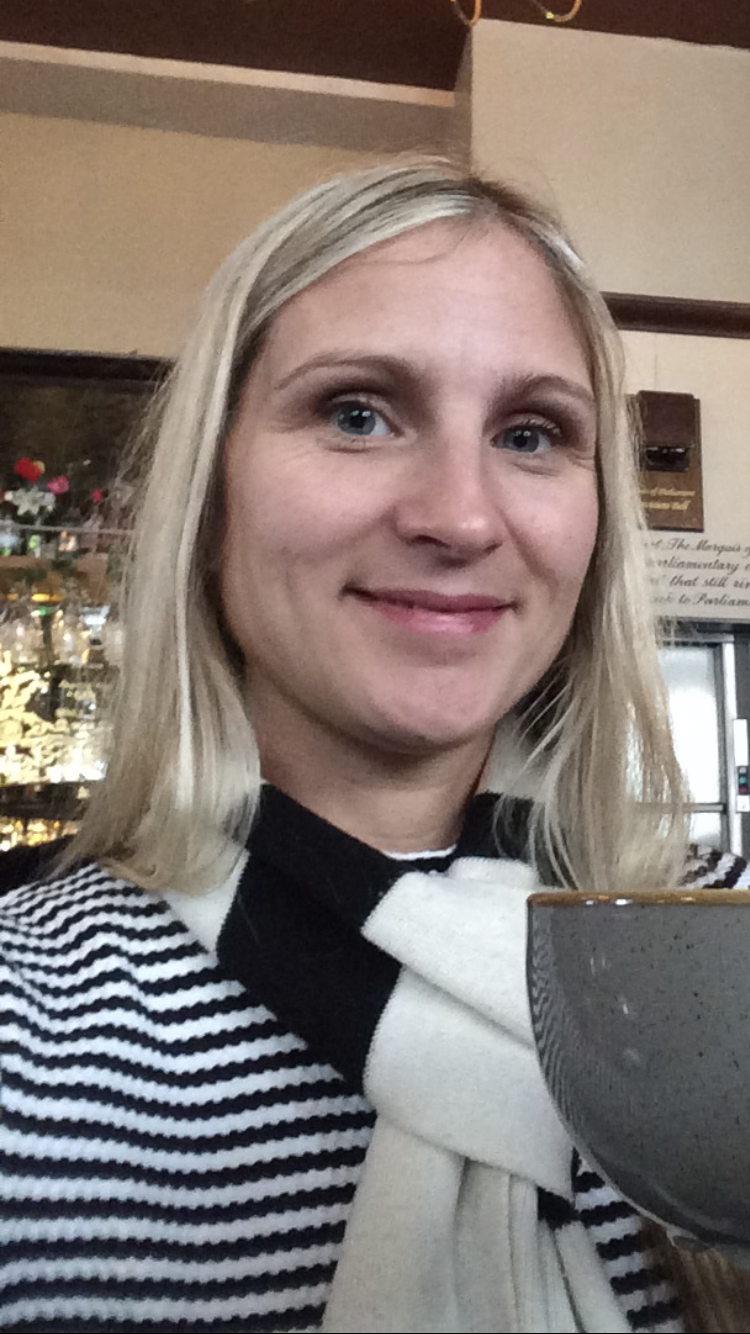 Inspiration in Education nominee – Laura Davies
Laura Davies has been called 'a true inspiration to everyone she meets'.
During more than 20 years of working in the Foundation Special Educational Needs and Disabilities Department at Stoke-on-Trent College she has unlocked countless opportunities for her students.
Laura introduced an Ability Counts Football Team for learners, giving them the opportunity to participate in weekly training and to play fixtures against other colleges. In the early stages of the programme Laura even supported the players by personally providing them with kit including shin pads.
Over the least 12 months  Laura has successfully secured a range of grants and additional funding from Sport England to enable learners to continue to experience activities including residentials at Petty Pool Outdoor Educational Centre and visits to Manchester and Liverpool.
The latest initiative Laura has launched involves close collaboration with Port Vale Football Club. This partnership allows learners the opportunity to assist Port Vale on a weekly basis by volunteering. The learners take on a wide range of roles including maintenance and refurbishment duties around the stadium and assisting on matchdays throughout the season. This unique experience gives learners hands-on experience while also developing their communication skills, confidence and teamwork.
Laura has been nominated as an Inspiration in Education in the Your Heroes Awards by Claire Gordon, Head of Inclusion at Stoke-on-Trent College.
Claire said: "Laura is a true inspiration to everyone she meets. She is a highly experienced, highly valued member of the team.
"Within her teaching role Laura works tirelessly to build relationships and provide support to all of the learners she comes into contact with.
"She consistently applies innovative teaching and learning strategies, which include hands on, practical activities and a range of engaging trips and visits, all designed to bring learning to life – her learners often make rapid progress as a direct result of this approach.
"Laura has a heart of gold and consistently goes above and beyond what is required, putting the learners first in all aspects of her role, ensuring that learners develop the necessary social and personal skills as well as gaining a qualification whilst studying at college.
"These opportunities for the learners really would not be possible without Laura's commitment and dedication, she makes a huge difference not just to the college and her fellow colleagues but, most importantly, to the learners she supports.
"100% of learners within Laura's course said that they have developed their self-confidence and that the college is a safe and inclusive environment. This is testament to Laura's hard work and dedication."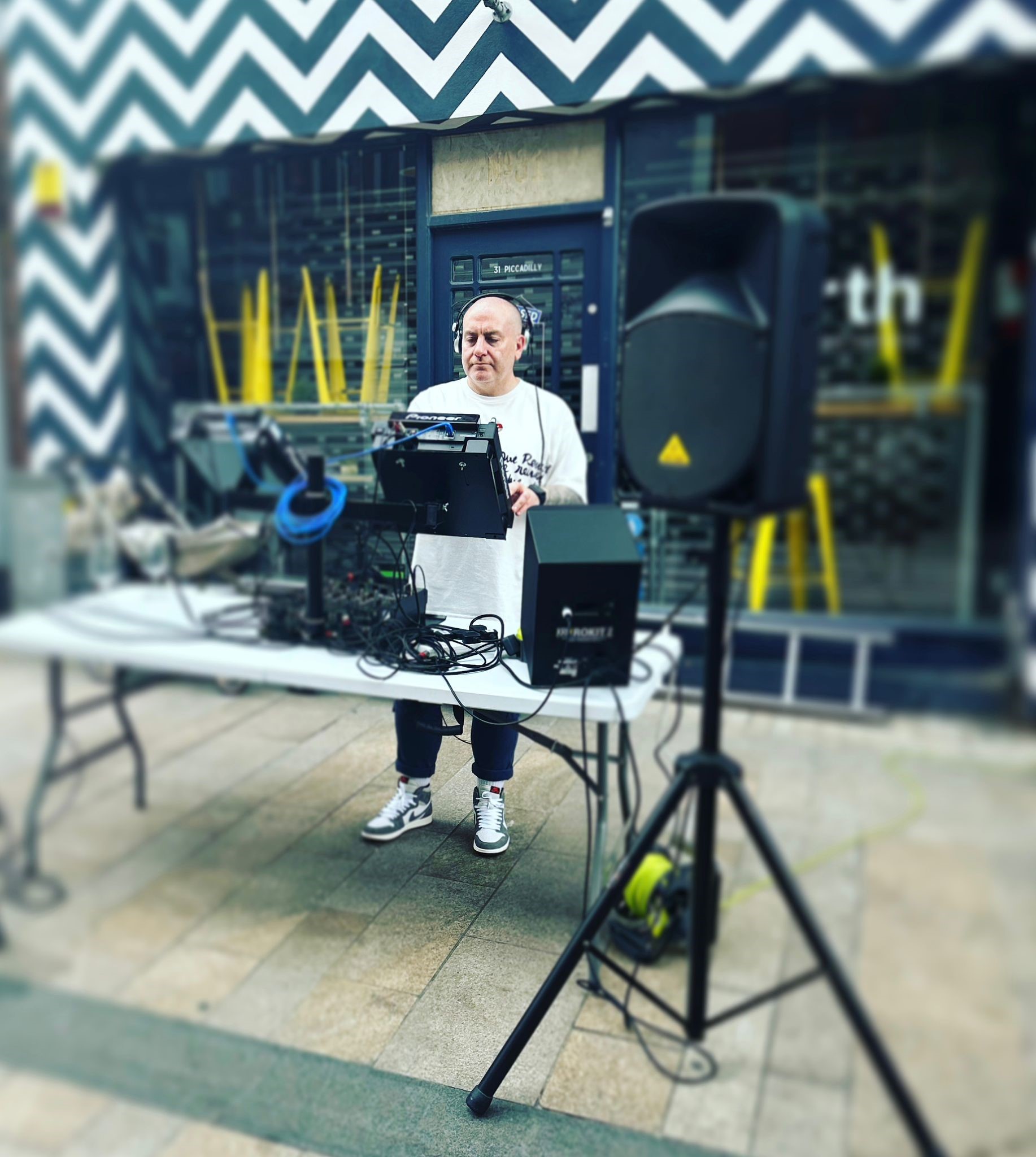 Inspiration in Education nominee – John Cummings
DJ, youth worker and now the principal of an alternative provision specialist school, John Cummings has dedicated his career to changing the life trajectories of young people in Stoke-on-Trent.
John has been the principal of CREATED Academy School, in Pall Mall, Hanley, for nearly a decade after co-founding it in 2014 following eight years as a youth worker in the city, three
years running the youth company Resource Me and decades working in the music industry in clubs including Golden and Fat Cats.
The school specialises in music, sport, creative media and art and design to the point where its team of 10 staff includes four music teachers.
CREATED Academy School works with 12 to 16-year-olds and currently has 50 pupils on its roll.
For John, the school is a way to directly reach young people and to help set them on the right path.
He said: "Through the school we can have such a direct impact on young people and families. We're involved with the holiday food project with The Hubb Foundation so we're working with these young people almost 12 months of the year.
"We're trying to create good citizens and we very much see ourselves as the place where the buck stops."
John says the 'golden egg' for him is that two of the young people he helped when he was a youth worker are now teachers at the school.
"I worked with them when they were 13 or 14," he said. "One of them took part in the first DJ course that I put on and now he's in his 30s and a music teacher.
"Working with teenagers and then later having them knocking on the door and wanting to give something back feels like job done for me."
John has been nominated as an Inspiration in Education in the Your Heroes Awards by his wife, Anya Cummings.
She said: "We can't go anywhere without bumping into someone who tells us that John is like a father figure to them and that he's made such a difference for them.
"I'm so proud of him. He's more than the head of a school. Sometimes he's the one talking to the police or social services, he's the one holding the team together and he's the one finding an alternative option if the school isn't the right fit for a young person."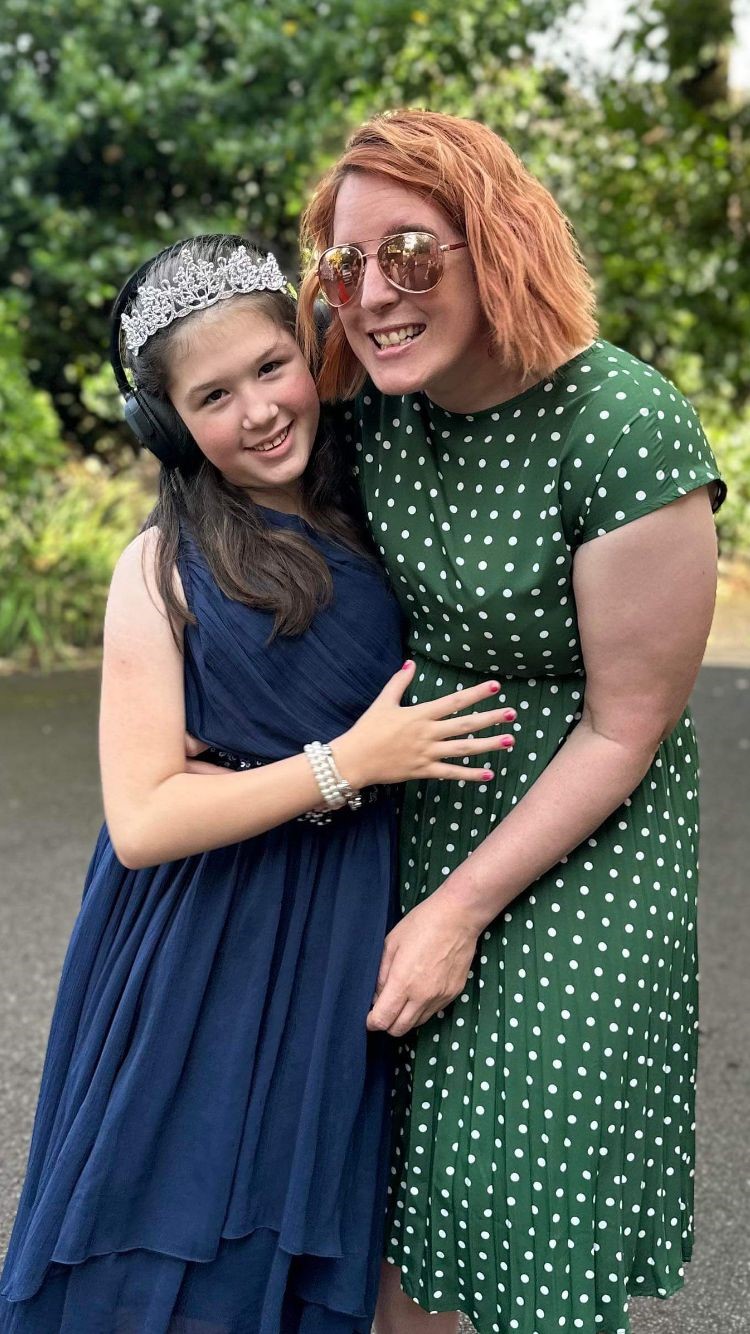 Inspiration in Education nominee – Sam Goodin
Special school headteacher Sam Goodin literally takes her work home with her. For the past 13 years she has been the weekend respite carer for a young woman who used to be one of her pupils.
Sam, from Hanley, stepped in to help when the parents of a child in her class were looking for respite support. The arrangement worked so well it became long term.
"I became a carer for a little girl in my very first class at my old school," said Sam, aged 38. "She has a lot of complex needs and you don't just stumble across someone who can help in that sort of situation. I decided to help her parents."
Sam is now the headteacher of Kaleidoscope, a special school in Porthill that opened as an alternative provision in January 2022 and became an independent school in September 2022.
She and her team of 25 staff care for up to 30 pupils between the ages of four and 11 years. Class sizes are kept to a maximum of five pupils, with two or three members of staff per class.
Sam has been nominated as an Inspiration in Education in the Your Heroes Awards by Alicia Keenan, the mum of another of her pupils.
Alicia said: "Sam goes above and beyond in her role. She ensures that the safety of the children is at the forefront of what the school do whilst also providing a holistic approach to teaching.
"Every child that attends the school can't wait to go into school and happily runs through the gates in a morning. Sam always has a smile on her face and is happy to listen and chat to parents about everyday challenges that parents of special needs children face.
"Sam will do everything in her power to provide these children with everything they need and will happily help parents who are struggling. Sam is amazing at what she does. We couldn't wish for a better headteacher and advocate for our children."
Sam said: "I am slightly embarrassed and overwhelmed at being nominated. This is just my job. But I'm also extremely grateful that the parents and carers recognise the hard work everyone at Kaleidoscope puts in on a day-to-day basis.
"The children often come to us already vulnerable and disadvantaged on numerous fronts and we just want them to have access to and experience the opportunities they deserve."
She added: "I have the full support of the company directors and a phenomenal school manager who keeps my crazy and out there ideas more manageable and a fabulous staff team who go along with the vision and the ethos of the school: we believe you can!
"The support I have in the school means I can do my job to the best of my ability as well as the support we have had from parents in our first year. It has been amazing.
"I'm so honoured every day that they trust us with their precious little people. We recently did a fundraiser for Red Nose Day and raised more than £600 with then only 20 children then on roll! The parents and carers always go above and beyond for me. It's a two-way relationship.
"We believe that education runs deeper than the traditional and love using local groups and activities to enhance the lives of our families. Soccer Lions, equine therapy, swimming and play therapy all give our children the skills they need to be able to enjoy their lives and we ensure everything is delivered in an accessible way for our pupils."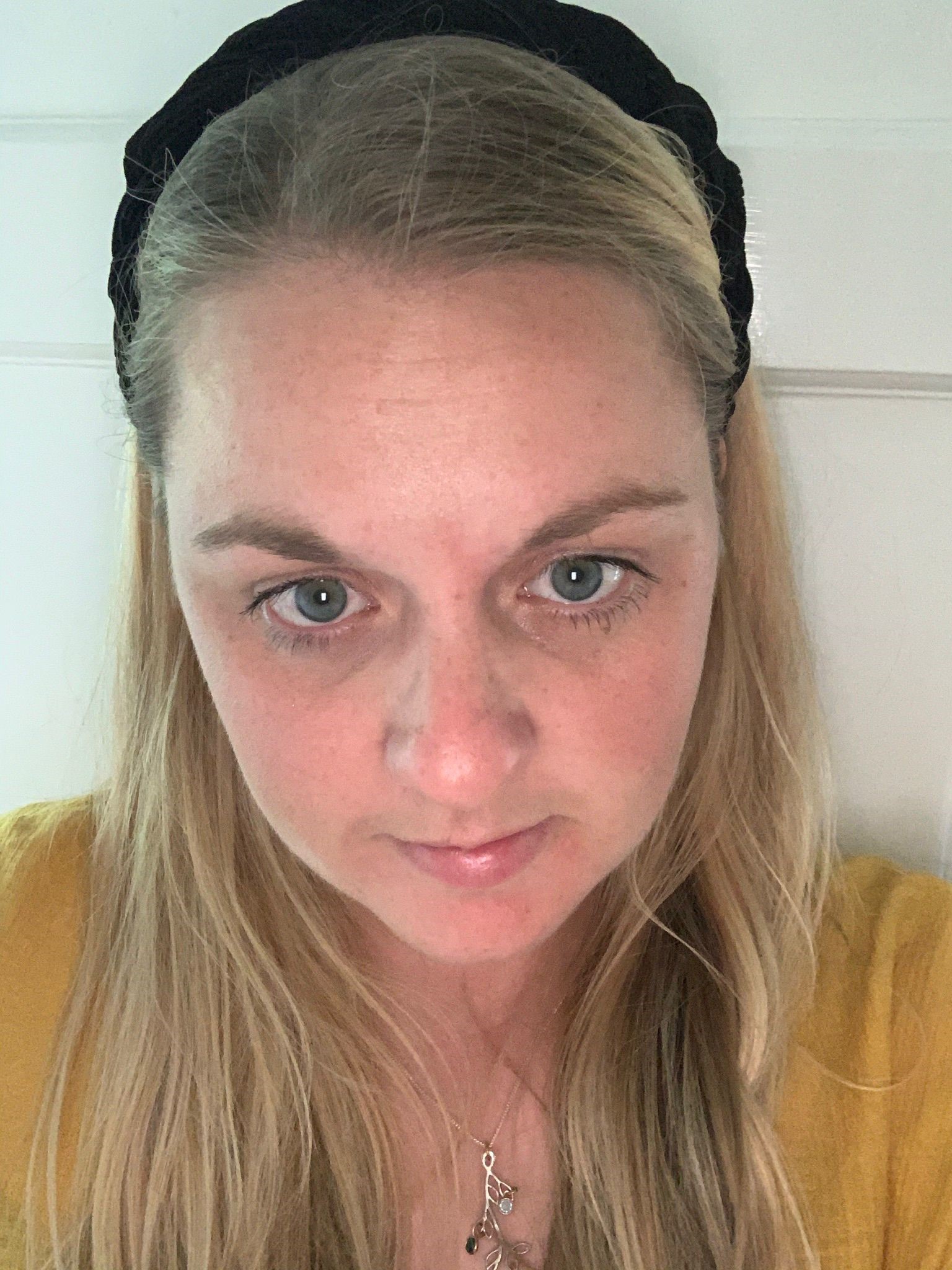 Inspiration in Education nominee – Georgina Eckersley
Georgina Eckersley wasn't diagnosed with dyslexia until she was at university and now she's passionate about helping others in the same situation.
The mum-of-two, from Stoke-on-Trent, worked in the disability team at Keele University for more than six years and now has a similar role at the University of Liverpool.
Georgina, 37, is also a reservist and was a trustee for the Tri Services and Veterans Support Centre for five years.
She has been nominated as an Inspiration in Education in the Your Heroes Awards by Craig Smith.
Craig said: "Georgina is an outstanding individual who deserves recognition for her inspiring work in the field of education. Despite facing significant challenges due to her dyslexia, Georgina has had a remarkable career in academia and has dedicated herself to helping young adults achieve their full potential.
"As a disability officer, Georgina has worked tirelessly to support students who may feel like they don't belong in education. Her commitment to her role has enabled countless students to overcome their own challenges and succeed academically.
"In addition to her work in education, Georgina is also a Reservist who uses her teaching skills to equip others with the knowledge they need to save lives on operations. Her dedication to serving her country and her community is truly commendable.
"Georgina's many accomplishments are even more impressive considering that she is also a mother of two and a charity trustee. Her ability to balance her various roles and excel in each of them is a testament to her resilience and determination.
"Georgina is an inspiration to us all. Her passion for education, her commitment to serving others and her unwavering dedication to her family and community make her a true role model. I wholeheartedly nominate Georgina for this award and I am certain that her contributions will continue to inspire and uplift those around her for years to come."
Georgina said: "I'm shocked and stunned to be nominated for a Your Heroes Award but I'm also grateful. I'm part of a team in everything that I do and I think it's having brilliant people around me that enables me to fulfil these roles."
She added: "My dyslexia was diagnosed quite late and from there I've become passionate about helping other people. Not being traditionally academic doesn't mean you're not capable."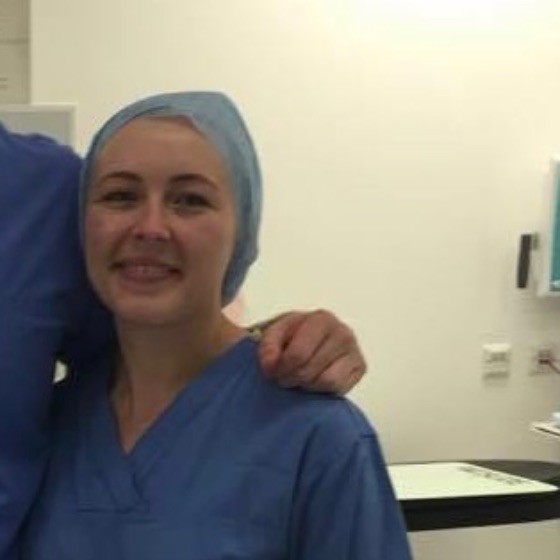 Inspiration in Education nominee – Becky Wright
A university lecturer who has worked in operating theatres around the region has been called 'an inspiration' and 'an unsung hero'.
Becky Wright is the Course Lead for direct entry Operating Department Practice students at Staffordshire University, based at the Stafford campus.
After graduating from Staffs in 2010 she worked in NHS and private sector hospitals in Stoke-on-Trent and Wolverhampton in roles including urology theatre lead, gynaecology theatre lead and deputy theatre co-ordinator alongside being a practice educator for learners.
Becky has been nominated as an Inspiration in Education in Your Heroes Awards by fellow Staffordshire University lecturer Stanley Mills.
Stanley said: "Becky consistently provides support for both students and colleagues. I believe that Becky should win this award because of how graceful and understated she is as a leader in education.
"Becky is fantastically productive and organised, while always remaining unflustered and positive, leading the team quietly and solidly from behind and asking for no thanks or praise in return.
"So often we're inspired by those who declare themselves boldly while the industriousness and support that sustains our teams goes uncelebrated. Becky enthusiastically celebrates the successes of our team with genuine pride while quietly succeeding in incredibly diverse educational activities herself.
"Becky is truly an inspiration and a perfect recipient for an award for being an unsung hero."
Becky said: "It's really touching to be nominated for a Your Heroes Award. It's nice to be recognised. I've only been doing the course leader role since October last year so this is a big confidence boost."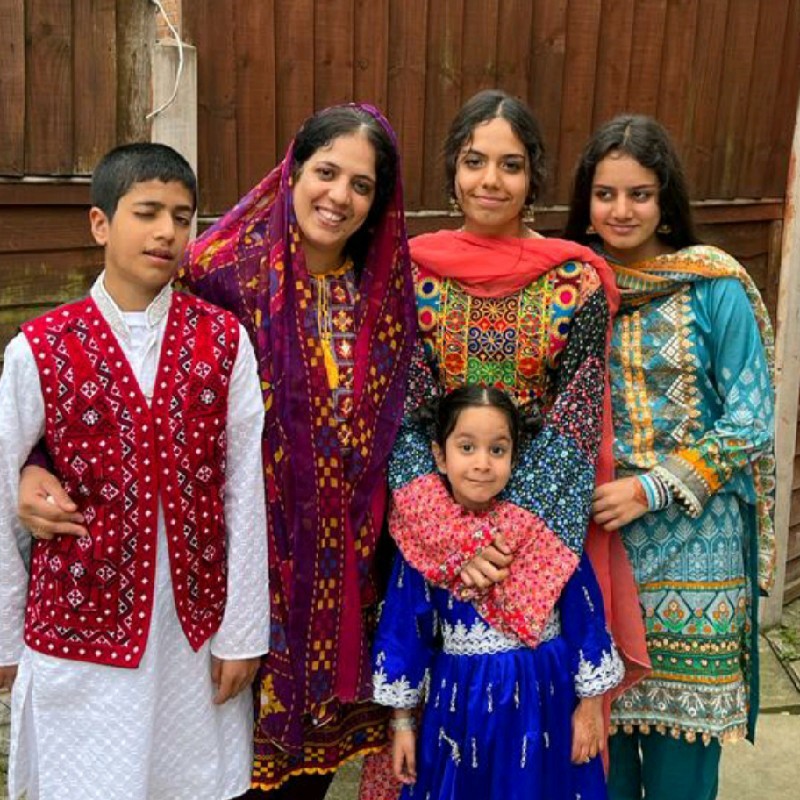 Inspiration in Education nominee – Nargis Baig
When Nargis Baig moved from Afghanistan to Stoke-on-Trent for an arranged marriage she didn't know her new husband, had no friends and couldn't speak English.
Now Nargis, who lives in Middleport, speaks fluent English, has a physics degree and teaches maths at a high school in the city alongside raising her four children.
Nargis, 40, is also supporting and inspiring other Afghan women who have moved to the UK including helping someone who arrived as a child bride in an arranged marriage to access education and then go on to university.
She has been nominated as an Inspiration in Education in the Your Heroes Awards by her friend Dorothy Black.
Dorothy said: "Nargis isn't just a good and dedicated teacher, she is also an inspiration to other Afghan women who have arrived here. She gives advice on education and women's rights to them, she provides temporary accommodation to them and friendship.
"She provided meals to neighbours who were stuck at home during lockdown, she cleaned a local elderly lady's house, she went to Poland to get her elderly parents out of Ukraine at the beginning of the war and she always provides a listening ear to her friends. She is so caring to her children, providing enrichment and educational support.
"Today I texted her friend in London, who came to England as a child bride in another arranged marriage. She told me she has started university, having been inspired by Nargis. She really is an amazing inspiration to all women."
Nargis studied physics at Keele University followed by a teacher training qualification and is now a maths teacher at St Thomas More Catholic Academy in Longton.
This is despite being forced to stop her formal education in Afghanistan at year 10 because girls of that age were no longer allowed to attend school.
"My brothers could still go to school but my sister and I had to stop," she said. "My dad educated us at home instead. I often tell my students that many of the things taken for granted here were denied to me in Afghanistan.
"My dad is my hero and my role model. It affected him badly to see my sister and me not allowed to attend school or go out for an ice cream or for a day out. He always used to tell us that two plus two equals four no matter where you're taught it, whether it's in school or at home."
Nargis says her husband is very supportive of her career and will often do the cooking and cleaning at home so that she can work.
"Sometimes I find that women from areas like Afghanistan have been kept away from knowledge and their rights. I have a friend who wasn't allowed to access mental health support for her depression.
"If you've been told you have to stay at home and look after the kids then that's what you're going to expect. It's a really sad thing but some women have been denied an interpreter and a voice.
"It doesn't matter if you're a man or a woman in a family. We're all equal. We should be treated equally – it has nothing to do with faith."
Nargis says she is very happy with her life in the UK and the fact that her children, aged five, 13, 15 and 16, have equal access to education and opportunities regardless of their gender.
She added: "I remember sitting listening to the radio in Afghanistan, hoping they would say that girls could go back to school.
"I love my life here. I do miss my country but my life there was ruined. Here I got what I always wanted to have – education."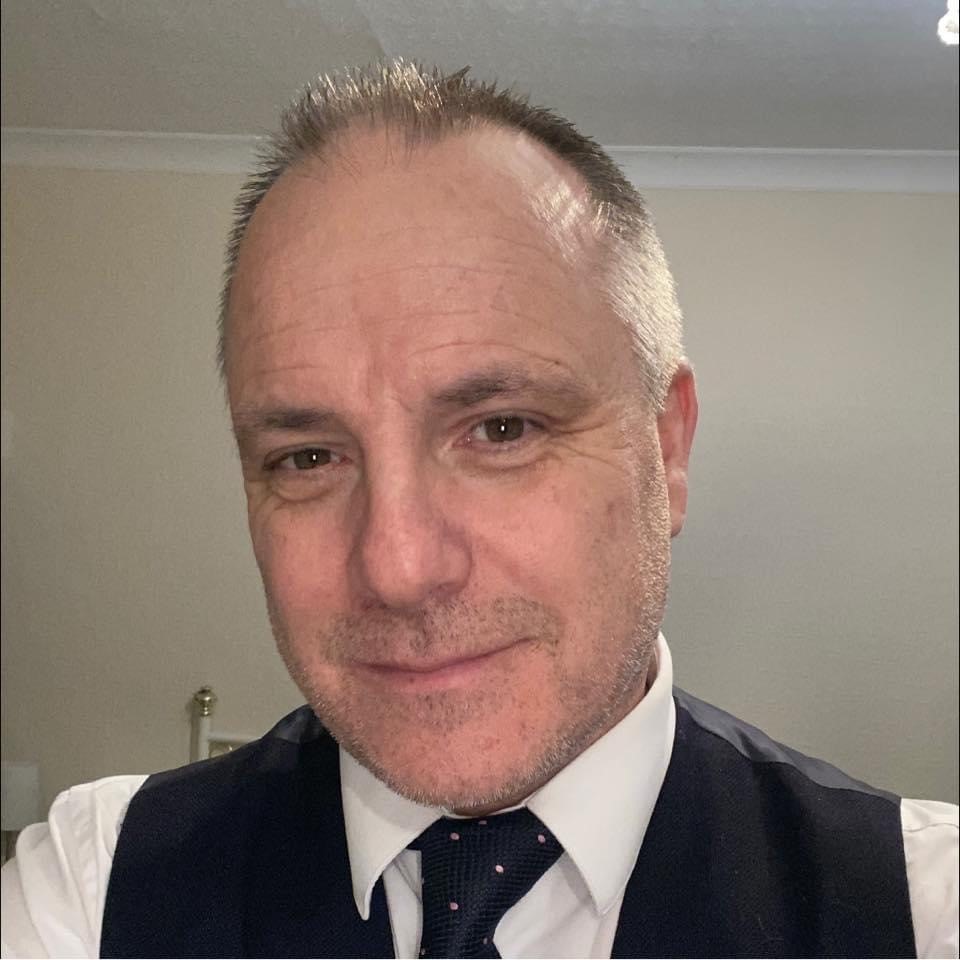 Inspiration in Education nominee – Adam Parkes
At his lowest point former Stoke-on-Trent headteacher Adam Parkes drove to Devon with the intention of ending his life by jumping from a cliff.
Now Adam, from Biddulph, supports school staff and pupils across Stoke-on-Trent and Staffordshire with their social, emotional and mental health and uses his own story to inspire people around the world.
"I've been to the top of the cliff, quite literally," he said. "I went through my first major suicidal episode in 2012.
"In 2018 I collapsed at work and they thought I might have had a heart attack. It was stress and anxiety because I was protecting the staff from the realities of some changes they were
about to go through. I carried it to the point where my body gave up and physically collapsed.
"It's a terrible happy accident that it led on to the work I'm doing now. I'm now doing something that would have been my dream."
The 52-year-old is CEO of Parkes Education and also not-for-profit Taking Off The Mask. His blog about his own experiences reached a global audience.
He was recently elected to Staffordshire Moorlands District Council on a mandate of young people, wellbeing and mental health.
Adam has been nominated in the Inspiration in Education category of the Your Heroes Awards by the mum of a teenager he's currently supporting.
Emma Gilbert said: "My son Jayden is 13 and has been suffering with severe social, emotional and mental health difficulties over a couple of years. Jayden was referred to Parkes Education in October 2022 by the school to help with support in his daily school life.
"Since then my son has been having weekly appointments with Adam Parkes. Since the time Adam has been working with him my son is improving massively. There is still some more work to be done
but a lot has changed.
"I think without Adam's help my son wouldn't be here today. The bond they have is like no other I have seen. Adam doesn't just see Jayden, he sees loads of children at the school and in the area. It's absolutely amazing support all around.
"Adam does so much for others. He's a people person and believes mental health matters as he suffers with his own mental health while he's helping others.
"Adam is my son's hero. He's everyone's hero. He's one in a million."
Helping teaching staff and pupils with their social, emotional and mental health has become a life mission for Adam. He says he firmly believes that helping staff with their mental health is the route to helping the young people they teach.
"They listen to me because I'm someone who has been there. I spend my days working with some of the most amazing staff and young people and doing everything I can to try to make lives easier and improve teacher retention," he said.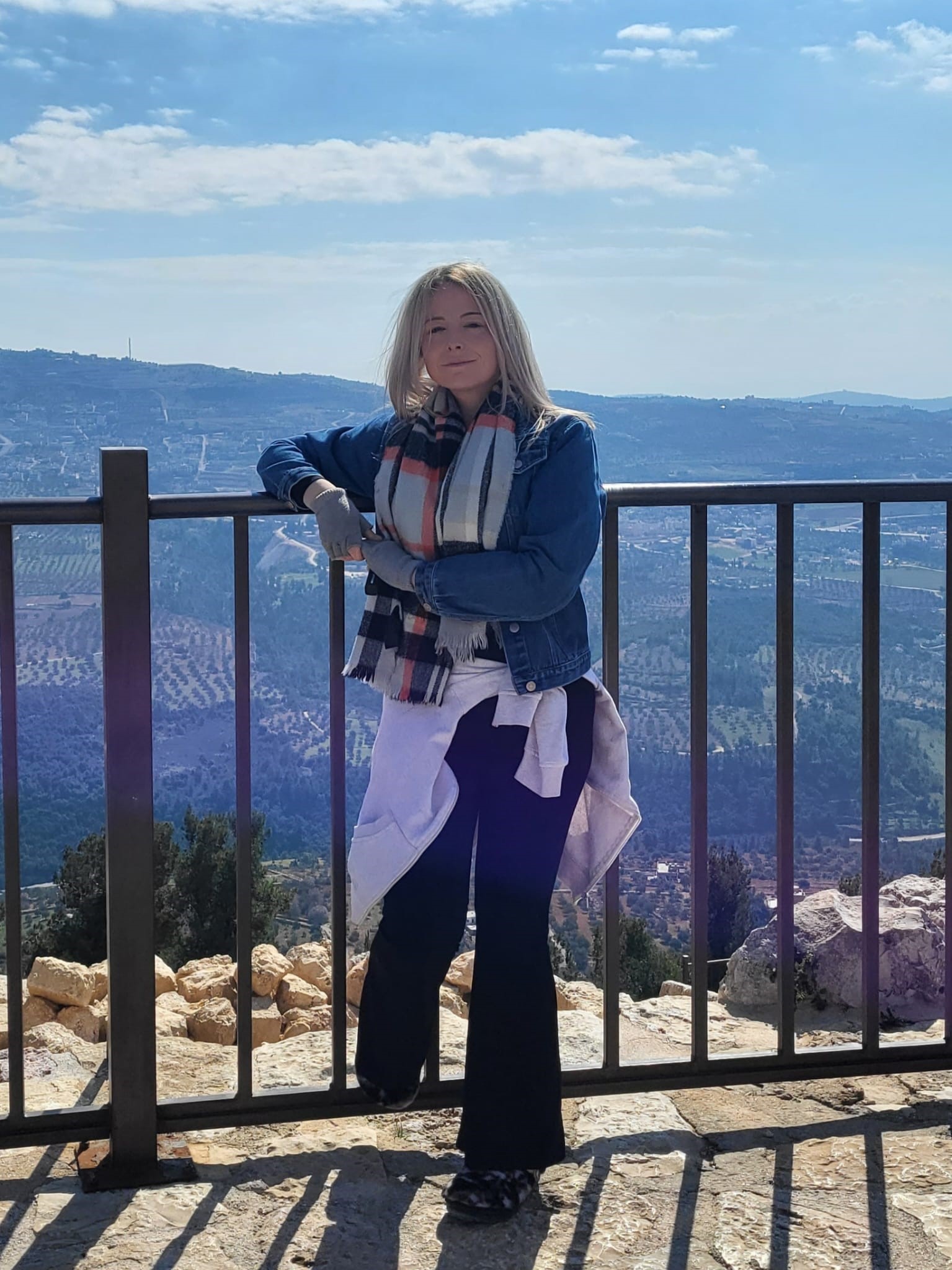 Inspiration in Education nominee – Simone Worsley
Simone Worsley's life was turned around by Staffordshire University's Step Up To Higher Education course – and now she is a mentor for others starting the same journey.
The 37-year-old mum-of-two was at a low point in her life and living in emergency accommodation when she started the course in 2019. Now she is studying for a degree in criminology at Staffordshire University.
Simone, from Bucknall, said: "I was a really unconfident person. I felt I hadn't achieved anything in my life. I felt ashamed of myself.
"When someone said I could do the Step Up course I thought there was no way I'd be accepted. I didn't really understand what university was and I certainly didn't think it was for people like me with no skills.
"I was a single mum in a council house and I thought they wouldn't accept me but that I'd go to the interview anyway.
"I spoke to Ashley, the course leader and felt really positive. I was accepted onto the course and the support was fantastic."
Simone not only mentors people currently on the Step Up programme, she was part of the University's Government-funded Community Renewal Fund project.
She said: "I love working with people who want to change their lives and gain in confidence. It's a really big step for them and I feel I can relate to that. It's nice to see other people grow."
Simone has now been nominated as an Inspiration in Education in the Your Heroes Awards by Step Up To Higher Education Programme Manager and Course Lead Ashley Cotton.
He said: "Being an integral part of our recent UK Government-funded, Community Renewal Fund project, Simone has worked tirelessly to coach, mentor and support many young people from the YMCA North Staffordshire to consider routes into degree level study through our established Level 3 Step Up to Higher Education programme.
"Over the course of the project, Simone has worked with many young people to help them realise their potential and ability to grow and succeed during Step Up, but also helped students move onto degree level courses at Staffordshire University.
"Simone's personable and friendly approach has given many young people the opportunity to find their purpose and work positively through any barriers they experienced with their transition into education as their point of first contact.
"She has been an asset to the project and created long lasting relationships with staff so more young people can benefit from the support on offer to help them realise their future potential."
Simone added: "It feels amazing to have been nominated by Ashley, who I now consider a friend. I'm a pretty humble person and don't ask for recognition so to be put forward for this has brought a smile to my face."
Check back again soon to see more Inspiration in Education nominees