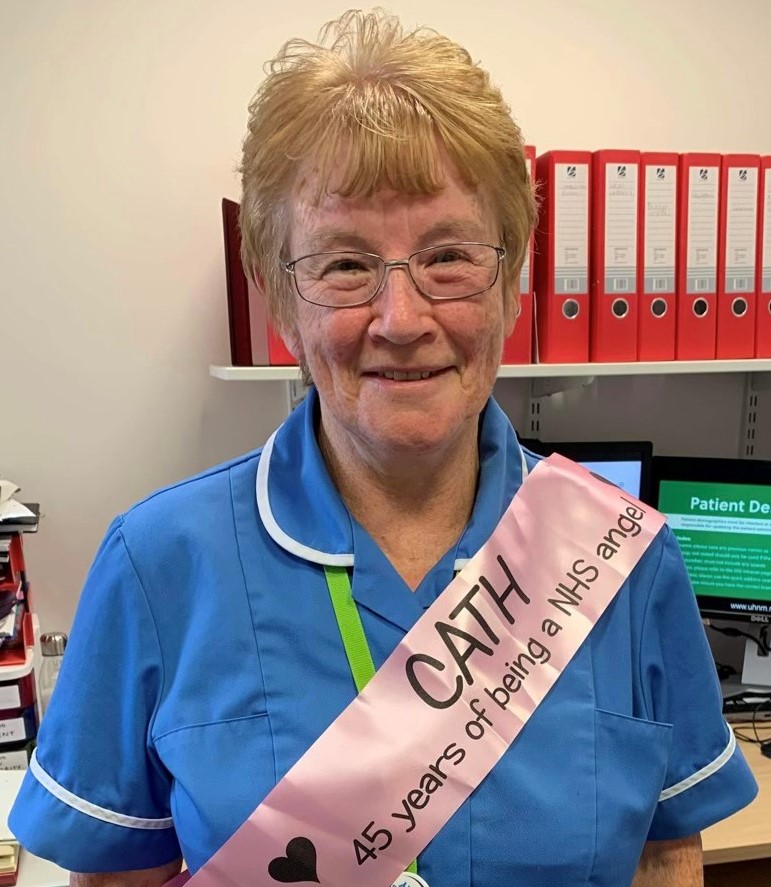 NHS Hero nominee –  Cath Smith
Cath Smith has worked as a nurse at the Royal Stoke University Hospital for the past 45 years, and she's still going strong.
The 63-year-old, who works in the Acute Medical Rapid Assessment Unit, retired in 2014 but soon returned to work part-time as she missed her job and her colleagues.
She said: "I just love my job, what more can I say. What I enjoy most is interacting with patients and staff and hopefully seeing patients getting better.
"I always knew that I wanted to become a nurse even from when I was a very little girl.
"I work evenings at the hospital, from 6pm until midnight. So I look after my granddaughter during the day and then in the evenings I come to work."
When Cath first started work at the hospital in 1978 it was the North Staffs Royal Infirmary. The hospital, personnel and many working practices may have changed over the years but Cath has remained as a constant.
She said: "I've always worked in this type of role within the hospital. It's what I'm used to.
"I've seen lots of changes over the years, some good and some not so good, but the people I work with are amazing."
In April Cath was presented with presented with gifts, certificates, flowers and had a buffet organised in her honour to mark her 45th anniversary of starting work at the hospital.
Now she's been nominated as an NHS Hero in the Your Heroes Awards by her daughter-in-law, Danielle Mason.
Danielle said: "Cath is an absolute gem of a woman who loves her job and is the foundation to her family."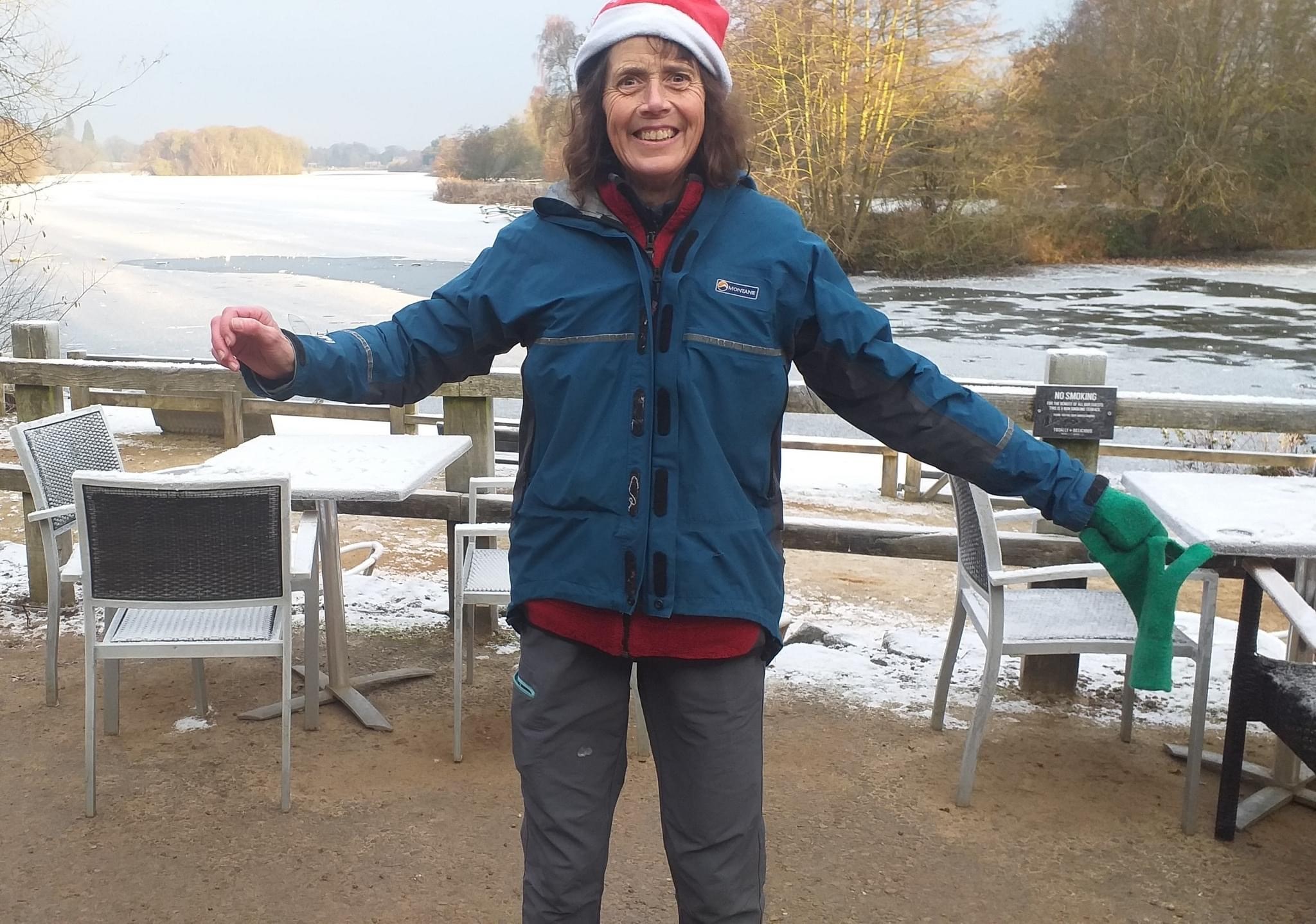 NHS Hero nominee – Dr Alison Brind
During her 25-year career as a senior gastroenterologist at the Royal Stoke University Hospital Dr Alison Brind has helped save many lives but she has also been a tireless supporter of liver charities including raising £11,000 this year by organising a park run.
The 63-year-old, from Stone, was diagnosed with Metastatic Pancreatic Cancer in 2022 but is determined to continue her charity work for as long as possible and to inspire others with a similar diagnosis.
She has been nominated as an NHS Hero in the Your Heroes Awards by colleague Richard Allen.
He said: "Alison has been an avid supporter of the British Liver Trust. She has raised thousands of pounds for this charity by competing in many marathon runs.
"Alison is determined to fight until she just can't take any more. This year she has paid for three British Liver Trust 'Love Your Liver' roadshow events in Newcastle, Leek and Stafford.
"Her wish is to be remembered for her liver disease work and for the many lives she's helped save over the years.
"Alison remains resilient and is helping to raise funds to buy a fibroscan machine that will hopefully identify potential liver disease at an early stage. She hopes that this scanner will be her legacy for the people of Stoke-on-Trent and North Staffordshire.
"I feel this doctor has given so much to the people of Stoke-on-Trent over the past 25 years and that by making some form of award it will show the world just how much the city of Stoke-on-Trent values those that support us when we are in need."
Dr Brind joined the Royal Stoke as a consultant in 1997. She first ran the London Marathon in aid of the British Liver Trust in 2010 and has completed numerous fundraising runs since.
She said: "I feel very honoured to be nominated for an award. So many people have said good things about me since my diagnosis that I've been inspired to show people with a similar diagnosis that they can keep going.
"I've always tried to be kind to people throughout my life and my work and people have always been kind to me."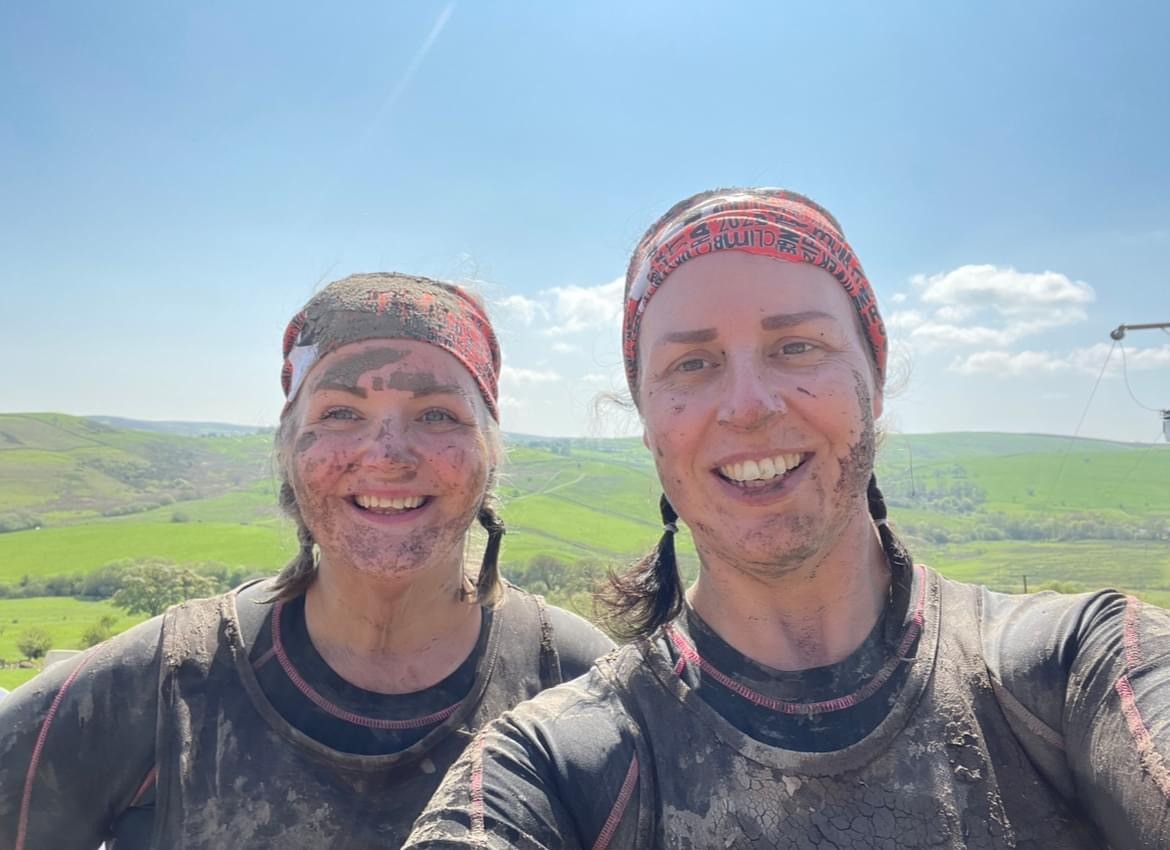 NHS Heroes nominees – Zara Toussaint and Leeanne Clay 
"We met Leeanne and Zara the day that we lost my 31-year-old sister to cancer. They helped us to explain to her children what was going to happen to their mummy and since have provided us as a family an incredible amount of support with the children and their grieving process. We cannot thank them enough and no amount of thank yous or rewards would amount to how incredible these ladies are."
Zara Toussaint and Leeanne Clay are both registered nurses who, while working in a busy intensive care department, realised something needed to change to allow children to be part of the end of their loved ones lives.
In January 2020 they set up Burslem-based Windmills, which provides bereavement support to anyone aged up to 25 in Staffordshire.
Zara and Leeanne both still work full-time as registered nurses and also volunteer for up to
40 hours each week to support an ever growing number of children and young people. Their current active caseload is around 60 children but they have already had nearly 170 referrals this year.
They step in to provide support if a family member has received a terminal diagnosis or in cases of unexpected death through situations such as road accidents, murder or suicide.
As they are both nurses Zara and Leanne can go to the hospital and can talk through anything the children need to know. In some cases it is Zara and Leanne who break the news that their loved one will die or that their loved one has passed away.
They do memory making around the bedside, accompany children to the funeral director to see their loved one if they wish, go to funerals and provide ongoing support in the weeks and months that follow. They make themselves available 24/7.
Zara, aged 40 and from Trent Vale, and Leeanne, aged 47 and from Trentham, have been nominated as NHS Heroes in the Your Heroes Awards by a string of families they have supported.
Emma Hine said: "Leeanne and Zara are two ladies you wish you never had to meet but if you are ever faced with the loss of a loved one where children are involved, they are two ladies you are so glad you met.
"They have been supporting my grandchildren following the death of my daughter (their mummy) earlier this year and it may sound corny, but we could not have got through the last couple of months without them."
Zara said: "I lost my own dad when I was four-years-old and I have no memories of him. I understand how important it is for children to be involved and to have a positive experience of end of life.
"Leeanne and I were on a study day and talking about having the confidence to allow children to come into intensive care. We left that study day and said wouldn't it be great to do something with that idea and Windmills was born."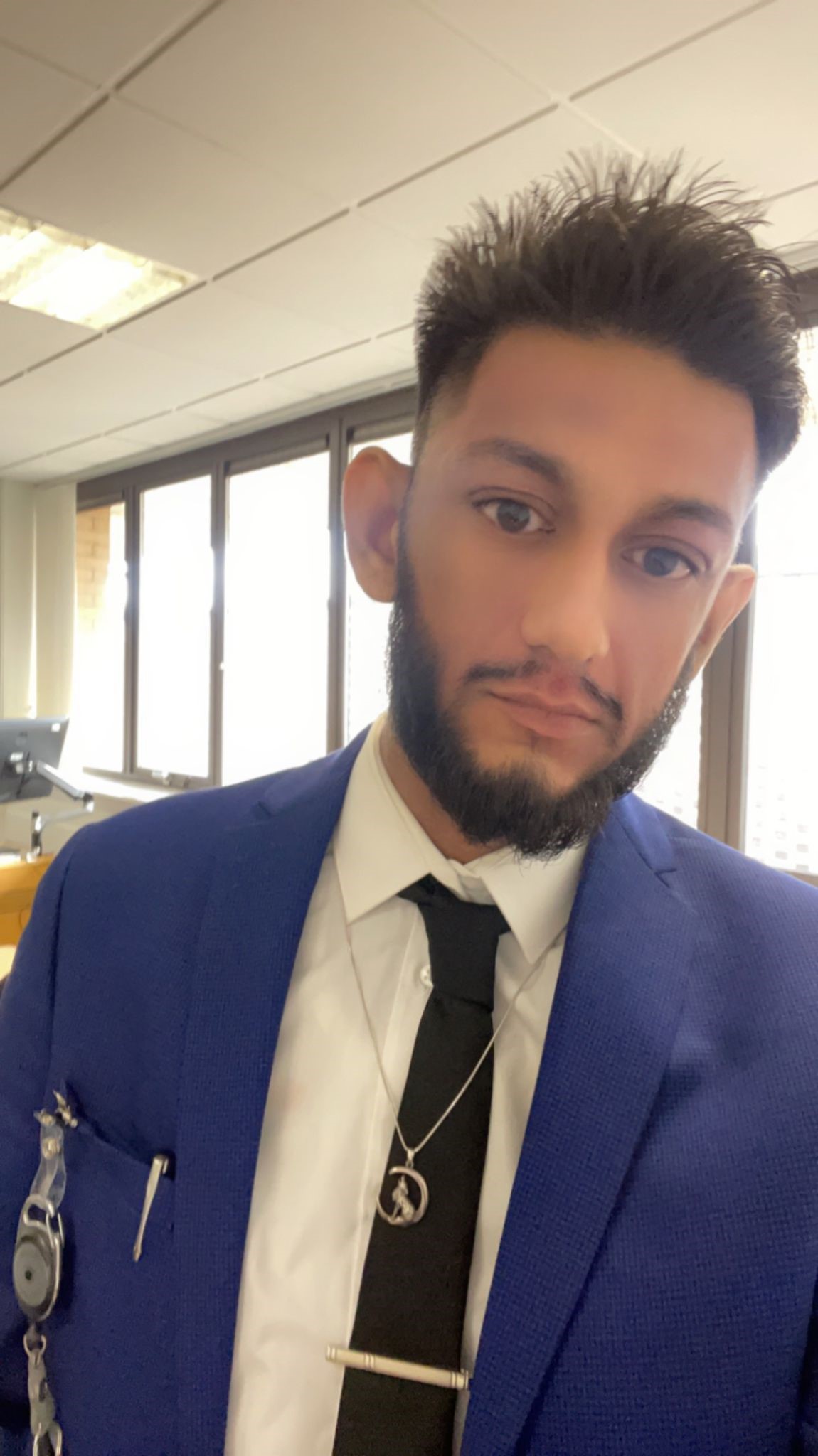 NHS Hero nominee – Naser Rashid
Naser Rashid is still an undergraduate student at Staffordshire University but he's already made a big impact at the University Hospitals of North Midlands.
Policies are being changed at the hospital trust after third-year Operating Department Practice student Naser did a placement at Stafford County Hospital.
The 27-year-old, from Longton, worked with the trust's ethics committee around religious compliance and it is hoped his recommendations will have long-lasting benefits for people from different religious backgrounds.
Sister Sarah Bentley from Stafford County Hospital said: "I have worked with Naser on his placement. He has done significant work with the ethics committee around religious compliance and he has achieved very high recognition within the trust.
"His work has changed trust policies and will have a long-lasting benefit for different religions undergoing treatment in our trust. The trust is now appointing an Imam Scholar to guide policy."
Rebecca Wright, Naser's course leader at Staffordshire University, has nominated him as an NHS Hero in the Your Heroes Awards.
She said: "Naser is an excellent student who puts his all into his work and actively participates in student recruitment and teaching opportunities.
"I recently received an email from a senior sister at a local NHS trust wanting to nominate Naser for an award and felt this would be a great place to showcase Naser and the work he has achieved.
"This is a testament to Naser and his hard work. The ODP team, educators and Staffordshire University are very proud of his achievements and his excellent attitude and commitment towards his patients, peers and academic work. Well done Naser!"
Naser's work with the trust included consent around medicines containing animal products.
The trust is now set to appoint a clinical pharmacist to create a detailed log of medicines and their ingredients if they contain animal derived products. There will be leaflets and a specific person that patients can speak to for religious advice about medical procedures.
There will also be mandatory training so that health professionals are aware of medicines and treatments that involve animal biproducts and alternatives that might be available.
Naser said: "I'm shocked. It feels amazing to be nominated for a Your Heroes Award. It feels like my work has been recognised on a bigger scale than I had anticipated."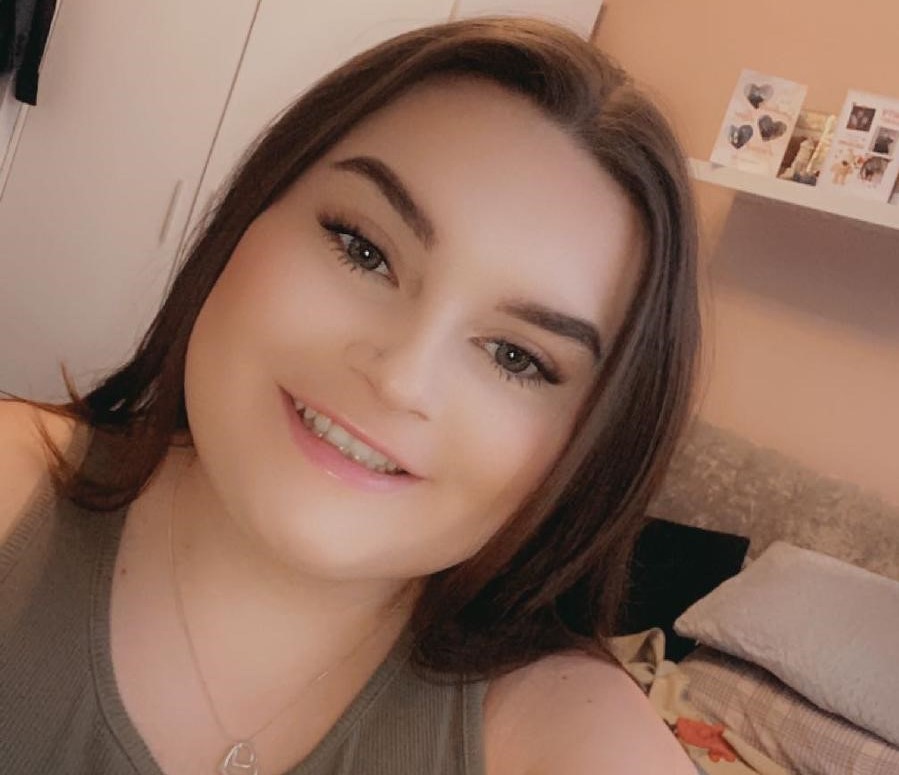 NHS Hero nominee – Taylor Pointon
Nursing assistant Taylor Pointon may be just 20-years-old but she is an inspiration to colleagues many years her senior.
Taylor, who works in the eye unit at the Royal Stoke University Hospital, recently completed an apprenticeship with Newcastle-under-Lyme College and is now supporting other apprentices including 62-year-old Helen Chapman.
Helen, who has worked alongside Taylor for around a year, has nominated Taylor as an NHS Hero in the Your Heroes Awards.
She said: "Taylor is an inspiration to me. I am a 62-year-old apprentice and Taylor has helped me whenever I have been stuck. She is a young lady and always helps.
"She is the go to girl. I aspire to be like her. She is kind, clever, compassionate and a pleasure to be around. Thank you, Taylor. You are a star."
Taylor, From Meir Hay, has worked at the eye unit for around two years. Her daily tasks include preparing patients to be seen by a doctor by checking their vision and administering eye drops. She has been shadowed by apprentices including Helen.
Taylor said: "It feels really good to have been nominated for a Your Heroes Award. It shows me that I'm doing a good job. It's hard to describe just how good it feels as I've never been nominated for any sort of award before. It's a bit overwhelming, but a very nice feeling."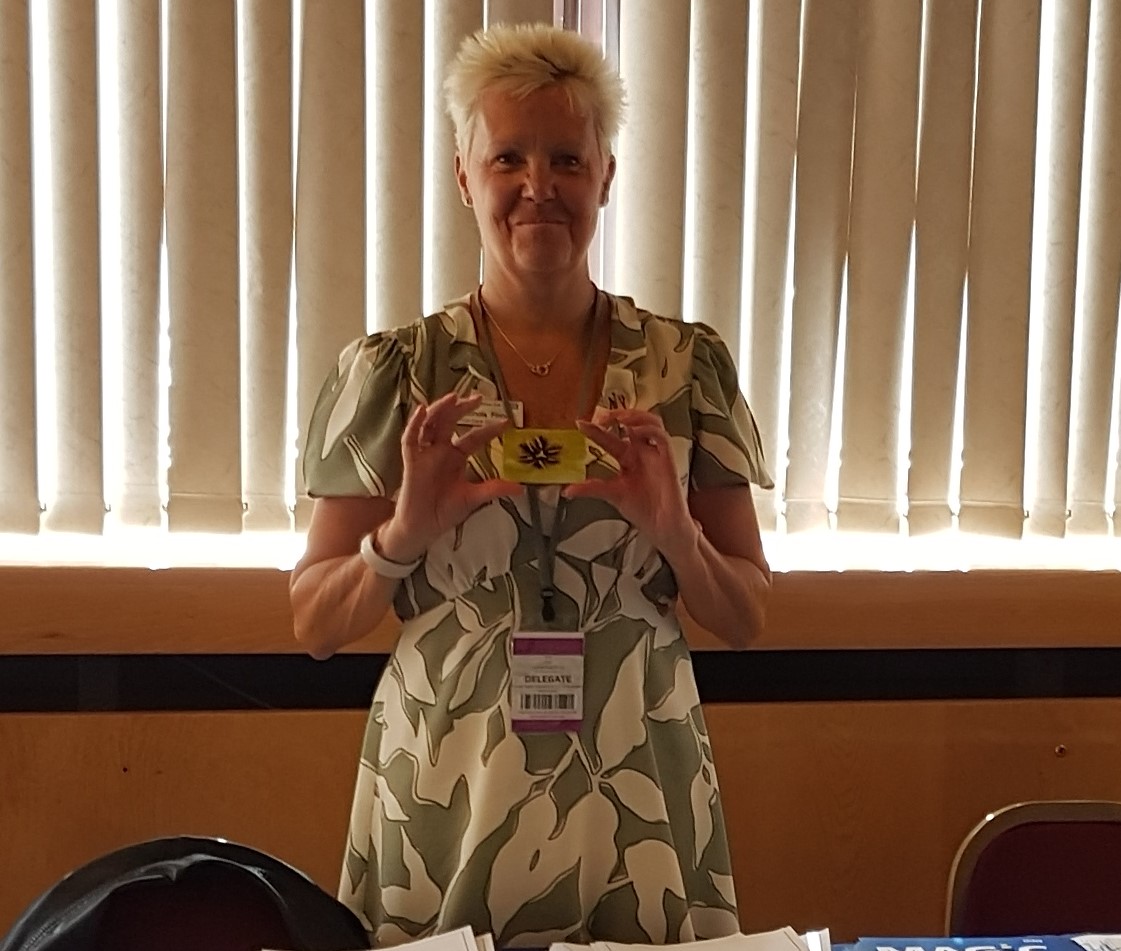 NHS Hero nominee – Nichola Finney
Health inequalities are being reduced for patients with learning disabilities or autism by a new initiative at Newcastle Central Primary Care Network that may now be rolled out to other areas.
The Tulip Card includes a physical card for patients to carry and also puts an electronic alert on their medical records.
It has been designed as part of the health and inequalities package for Newcastle Central PCN with the aim of allowing patients with a learning disabilities and/or autism the opportunity to access health services with appropriate adjustments being made.
All staff encountering patients have been educated on what the Tulip Card indicates and they now know to slow down, speak clearly and allow for prolonged appointments.
PCN Care Co-ordinator Nichola Finney has been nominated as an NHS Hero in the Your Heroes Awards for her work to drive the project forward.
Her work colleague Emma Boon said: "Nichola passionately supports the LDA community and goes above and beyond to reduce health inequalities. She is the driving force behind the Tulip Card.
"Nichola has meticulously planned, prepared and hosted two roadshows with a third planned for August to promote and engage with NHS health screening services along with organisations and charities from the local community, shining a light on services available to those with an LD.
"These events have been attended by specialists from across the country and she has received nothing but outstanding feedback from medical professionals across the board.
"Her goal for the next 12 months is to make the roadshow an annual event and for the Tulip Card to be implemented in other Primary Care Networks, secondary care and services such as the Police and Fire."
Nichola said: "It's nice to be nominated for a Your Heroes Award but I'm very surprised. I hope this helps to spread the word about the Tulip Card even further."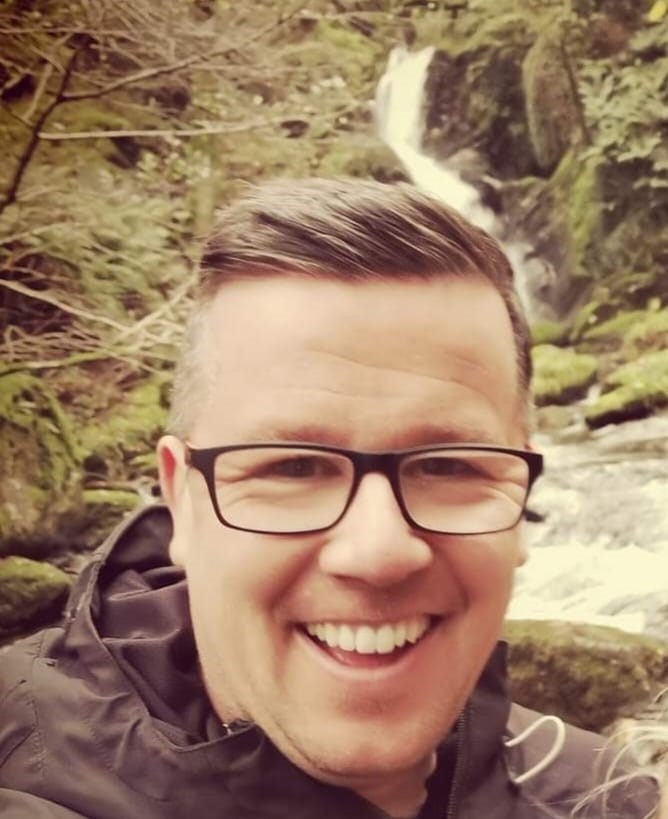 NHS Hero nominee – Richard McLeod
Dementia Liaison Nurse Richard McLeod has made it his mission to put a smile on the faces of his colleagues and patients.
The 45-year-old, from Stafford, has been called 'an outstanding colleague' by the team he works alongside at Stafford County Hospital.
They say he will even stay after his shifts have ended to try to lighten the load for others.
Nominating Richard as an NHS Hero in the Your Heroes Awards, colleague Emily Cox said: "I am nominating Richard for being an outstanding colleague and always supporting all members of staff on the wards at Stafford County Hospital.
"Every day that Richard attends the wards, he provides advice to support with the care of the patients who have a known diagnosis of dementia and will always bring a smile to the faces of each person he sees.
"When the staff on the ward have been facing challenging experiences, Richard has offered to stay overtime to assist with taking care of the patients who may have additional needs which lightens the workload for the ward staff, especially through shift changes.
"This has meant that he has sacrificed, on occasions, taking his son to football in the evenings in order to stay behind at work."
Richard, who has worked at the hospital for five years, said it's a nice feeling to be nominated for a Your Heroes Award but that he feels other people are more deserving.
He said: "Trying to put a smile on other people's faces has been my approach since day one as a nurse. It's just my character to try and brighten other people's working life.
"I see what some of the staff on wards go through, dealing with death on a daily basis. It must be hard for them. I just try to lift their spirits."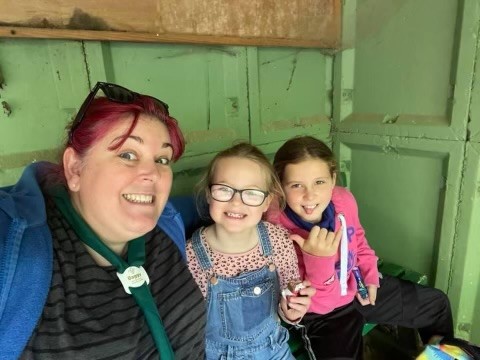 NHS Hero nominee – Laura Boyles
Laura Boyles works full-time as a midwife, is a mum-of-two and still finds time to run Basford Cub Scouts and be Assistant District Commissioner of the Cub Movement for Newcastle-under-Lyme.
The 44-year-old, who qualified as a midwife in 2014 after deciding to switch from a career in the insurance industry, is also Deputy Ward manager of Ward 205 at the Royal Stoke University Hospital.
Laura, from Bignall End, has been nominated as an HNS Hero in the Your Heroes Awards by her friend and former colleague Janice Lowe.
Janice said: "Laura is a full-time midwife at the Royal Stoke. She also runs Basford Cub scouts, helps with beavers and scouts when needed and has for many years.
"She is an integral part of weekend camping trips, freely giving her spare time as well as organising civic events involving the Newcastle Scouting movement.
"She is a friend and mentor to so many. She never complains about her workload, is always the first to offer help and, if proof is needed, I could get a list of dozens if not hundreds of children, young adults and colleagues who have benefitted from her presence over the years and really do consider her to be their hero.
"She deserves the recognition that she never seeks. I don't know how she manages to cram so much into her life and I am proud to call her my hero and friend."
Laura has been involved with the Scouting Movement for more than 20 years after seeing a call for volunteers to help with a cubs group in Basford.
In time she became the assistant leader and then the leader before taking on an additional role as Assistant District Commissioner.
"I'd always wanted to be a midwife and made the decision to do it when I was 30," she said. "I went back to college to do an access course then got onto a degree course at Keele University.
"It's an incredible job. It's the hardest thing I've ever done but also the most rewarding.
"At one point I was juggling my degree, a part-time job, being a mum to my two children and the cubs role. There are 24 hours in a day so why not fill them."
Laura is a mentor for new midwives and in 2021 was named Mentor of the Year by the Royal Stoke University Hospital and Keele University.
She said she is shocked but delighted to now be nominated for a Your Heroes Award.
"I can't believe it. I'm absolutely in shock. I do what I do because Scouting is an important thing for young people and imparts valuable life skills."
Check back again soon to see more NHS Hero nominees