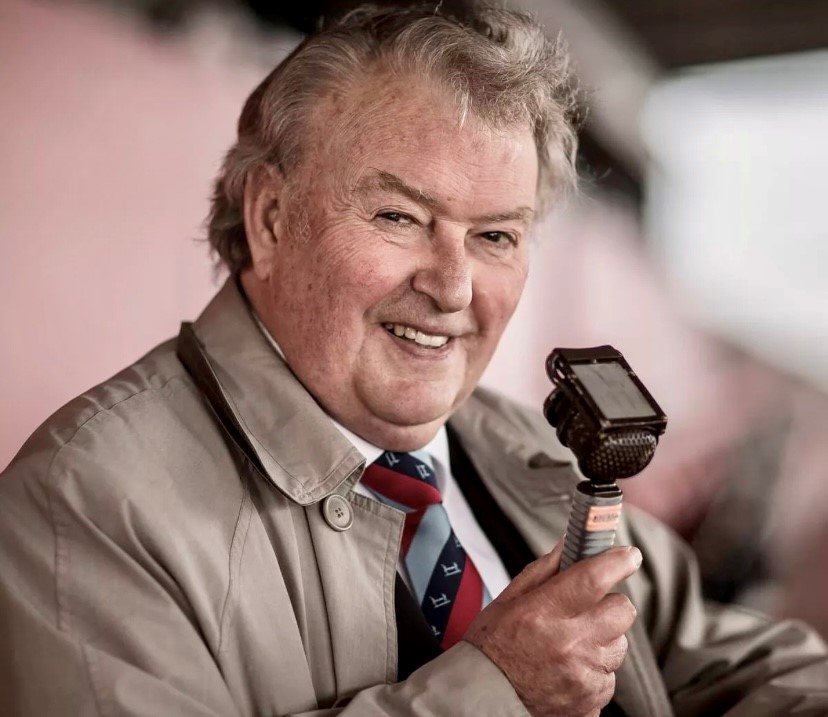 Sporting Icon nominee – Nigel Johnson
Win, lose or draw, sports commentator Nigel Johnson's voice has been a constant for Stoke City fans whatever their team's performance on the pitch.
The 80-year-old switched off his microphone for the last time at the end of the 2022-2023 football season after 54 years with BBC Radio Stoke including 44 years as the matchday commentator for Stoke City.
"I thoroughly enjoyed it," he said. "It was a privilege to have been given the opportunity to work in broadcasting and to commentate on the local football teams, in particular Stoke City. I've enjoyed every moment of doing it and the people I have met have remained friends for years.
"I've loved being able to bring to life what's happening on the pitch for listeners and have always tried to make it as vivid as possible. I very much miss it."
Nigel, who lives in Newcastle-under-Lyme, has been nominated as a Sporting Icon in the Your Heroes Awards in recognition of his decades of dedication to sports broadcasting in Staffordshire.
He said: "It's an unexpected honour to be nominated for a Your Heroes Award. If someone had told me in 1969, when I did my first radio broadcast, or in 1970, when I did my first football broadcast, that I'd still be doing it in 2023 and that people would want to nominate me for an award I'd have said no chance!"
What many people don't realise is that football and indeed broadcasting were not Nigel's main career.
He was a teacher and later a headteacher. Nigel was headteacher at The Meadows School in Madeley Heath before spending the last 17 years of his career as headteacher at Heron Cross First and Middle School.
He said: "BBC Radio Stoke offered me a full-time job in broadcasting but at the time my son had just been born and I was one step away from a deputy headship so I decided to stay in teaching and to combine radio with that.
"You always think I wonder what might have happened if I'd taken that opportunity, but I've loved the teaching profession and the chance to mould children. In particular I loved being able to give children in Meir opportunities and to see them develop."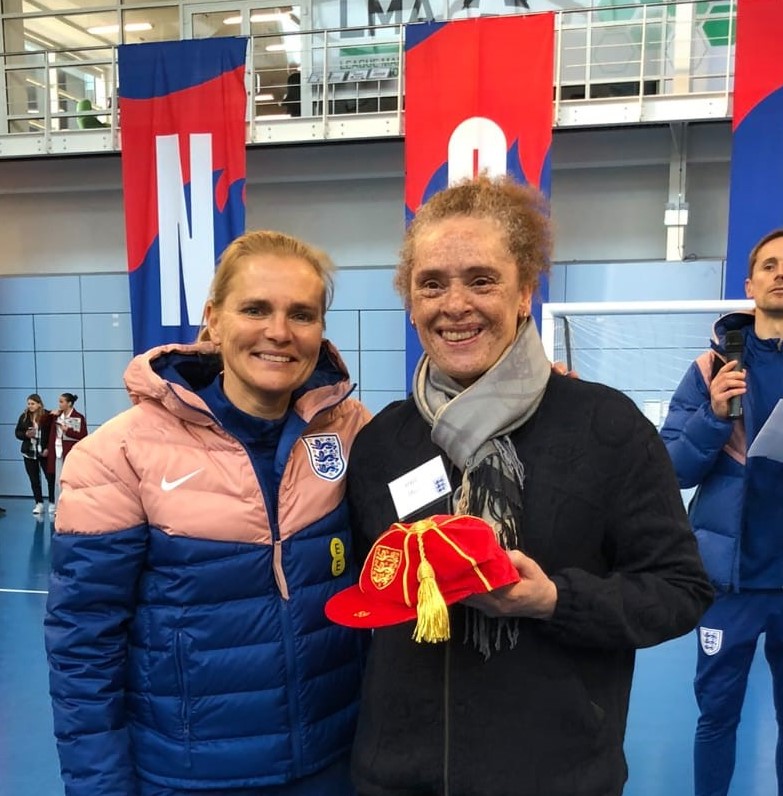 Sporting Icon nominee – Kerry Davis
Stoke-on-Trent born Kerry Davis was the first dual-heritage woman to play international football for England.
Born in Hanley and raised in Sneyd Green, Kerry played for the Lionesses for 16 years, during which she won 82 England caps and scored 44 goals.
Her first international outing was in 1982 in the tournament ahead of the first ever UEFA-run European Competition for Women's Football in 1984.
She later went on to play in the Women's World Cup in 1995.
Her playing career started at Sandbach Ladies then Crewe Alexandra before she played semi-professionally in Italy for Latzio, Trani and Napoli.
In 2022 she was inducted into the National Football Museum's Hall of Fame.
Now aged 61 and working as a civil servant, Kerry recently returned to live in Staffordshire.
She said: "I started playing football when I was aged seven or eight, playing with my dad, brother and other young boys that my brother used to knock around with.
"It was much trickier for me to find a team than it would be now. The first team I joined was Sandbach Ladies. It was a team for women and I was only 11-years-old but it was the only way I could get a game. I was a decent player."
Kerry started playing for Crewe when she was 16, from where she was talent scouted for the England squad.
She was to be the first person of dual-heritage to play for the England Women's team.
She said: "Where I grew up in Sneyd Green there weren't many families of African Caribbean heritage. My heritage is very important to me.
"I always knew I was the first player with dual-heritage but it's only as I've got older that I've contemplated what I've achieved and done."
For Kerry the standout moment of her playing career was reaching the final of the first women's Euros.
"When the Lionesses won the Euros in 2022 it made my dreams come true. It's what I always dreamt of," she said.
"I came away from the game when I finished playing because coaching wasn't really for me but I've always watched the England team and I've got a season ticket for Aston Villa Ladies."
Kerry has been nominated as a Sporting Icon in the Your Heroes Awards.
She said: "I was very proud to be inducted into the National Football Museum's Sporting Hall of Fame. There are a lot of great footballers in there. It's nice to also be recognised with a nomination for a Your Heroes Award in my home county."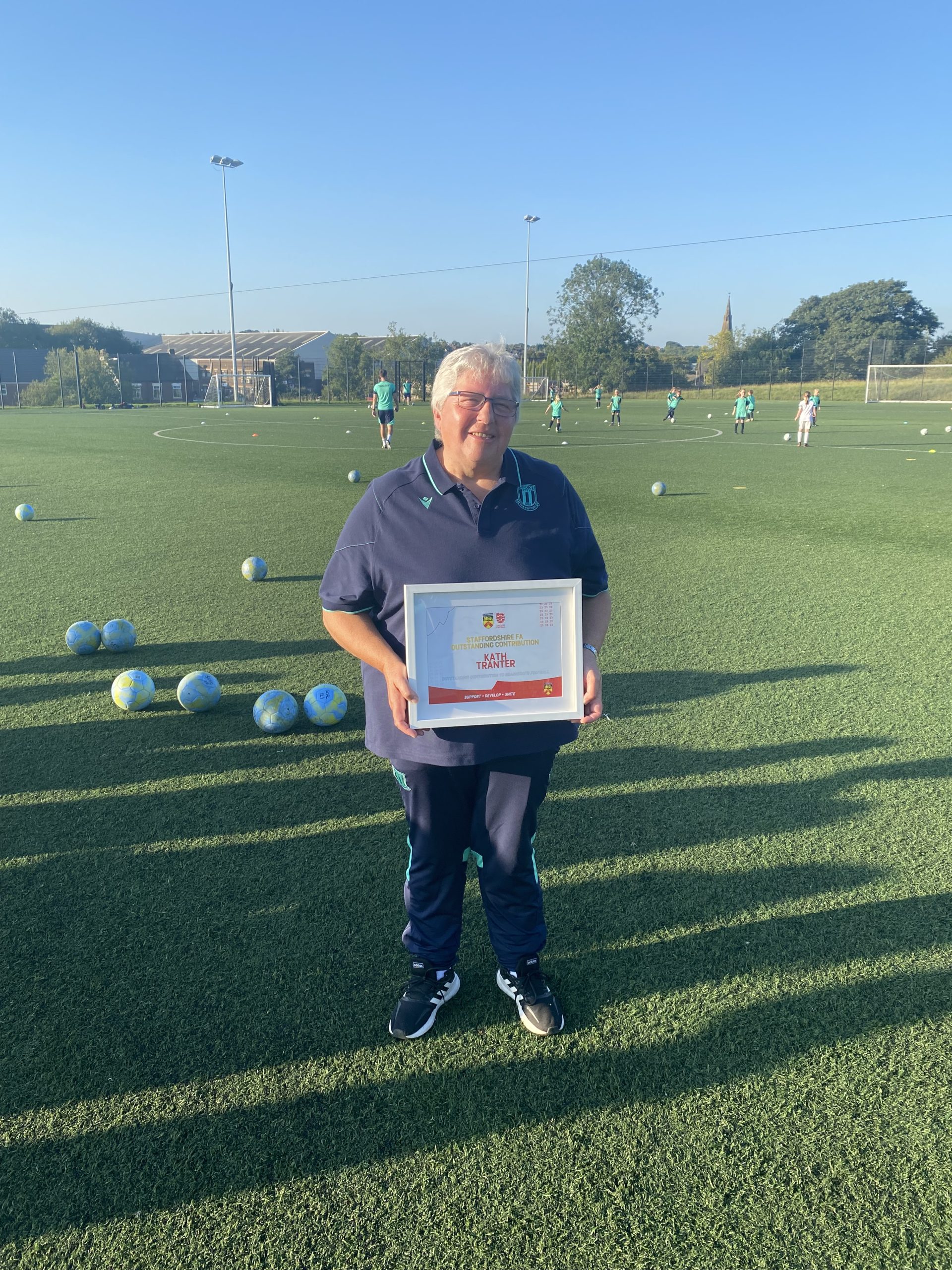 Sporting Icon nominee – Kath Tranter
Kath Tranter has been involved in female football for more than 50 years. She started  playing football at the age of nine followed by more than 30 years supporting the development of the female game in various different roles off the pitch.
The 66-year-old, from Park Hall, helped to set up her own football club at the age of 16 due to the lack of female teams locally and she has never looked back.
Kath has been one of the leading champions of female football in Staffordshire for a number of decades now, providing support to various organisations during that time including Staffordshire FA and Stoke City, where Kath has taken a lead role in the development of the Stoke City Girls' Centre of Excellence and the Stoke City Women's Team.
As the female game has continued to develop rapidly in recent decades, Kath has provided invaluable support to both the Staffordshire FA locally and The FA nationally, particularly in the early years of the development of the County and Regional League structures, supporting the West Midlands Regional Women's Football League as Fixture Secretary for many years and helping the with introduction of the Staffordshire County Women's League.
Kath also set up representative teams and organised five-a-side tournaments for both girls and women's teams to participate in for many years. She continues to play an active role in developing player pathways across the female game today.
Kath has been nominated as a Sporting Icon in the Your Heroes Awards by Gareth Thomas, Commercial and Partnerships Lead at Staffordshire FA.
Gareth said: "Kath has been a member of and positively contributed to many Staffordshire FA committees and working groups set-up over the years to develop and advocate the female game in the county, providing a voice for players, coaches, officials, volunteers and parents who have been involved in the development of the female game during a significant period of growth.
"Kath has also managed the Staffordshire County Under 16s and Women's squads for many years.
"Kath's contribution to the female game deserves great thanks from Staffordshire FA, The FA, Stoke City and the wider female football community in general who have benefitted from Kath's passion and dedication to the female game in Staffordshire and beyond."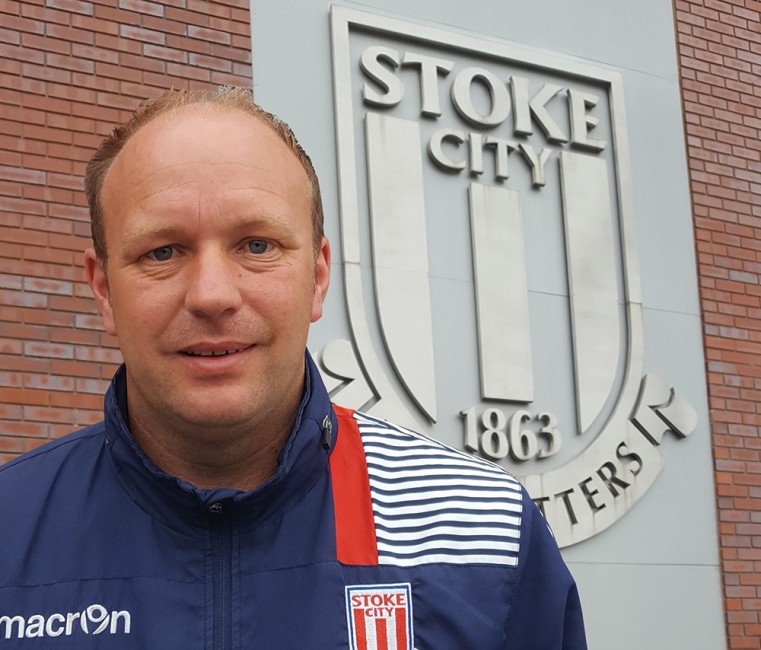 Sporting Icon nominee – Andy Jackson
Away from his day job as Grounds Manager at Stoke City Football Club Andy Jackson has been supporting grassroots football clubs and volunteers in Staffordshire for more than a decade, passing on invaluable knowledge, advice and guidance with the aim of improving grassroots football pitches.
Andy's commitment to preparing outstanding surfaces as Stoke City's bet365 Stadium and Clayton Wood Training Ground has also seen him recruited by FIFA to support projects and events around the world, including managing the pitch at one of the stadiums used in Qatar during the 2022 FIFA World Cup.
But despite his incredibly busy diary and commitments to professional football at the highest level Andy has spent more than 10 years supporting grassroots football clubs and their volunteer workforces via the Staffordshire FA Pitch Improvement Programme.
During that time Andy has helped to improve around 120 grassroots football sites across Staffordshire, equating to more than 300 pitches. In addition to the huge number of site visits Andy has made to venues across the county he has also produced detailed reports listing his findings and recommendations and supporting Staffordshire FA and its member clubs via the introduction to his network of contacts across the turf maintenance industry.
Andy has also given up a couple of evenings every year for nearly a decade assisting Staffordshire FA with the delivery of pitch improvement workshops to volunteer grounds persons across the county, including hosting workshops himself at Stoke City's bet365 Stadium and Clayton Wood Training Ground.
Andy, 44, from Weston Heights, has been the grounds manager at Stoke City FC for nearly 27 years.
He's been nominated as a Sporting Icon in the Your Heroes Awards by Gareth Thomas, Commercial and Partnerships Lead at Staffordshire FA.
Gareth said: "Andy's dedication to the Staffordshire FA pitch improvement programme has been invaluable, regularly going above and beyond the call of duty to assist the County FA in improving grass pitches across Staffordshire.
"The work that Andy has done and continues to do for Staffordshire football has enabled the County FA and its member clubs to make a huge difference improving their playing surfaces and increasing participation in the sport.
"Despite working at the top-end of professional football, Andy has a real empathy for grassroots football and can transfer his knowledge and experience from the professional game to benefit local clubs and their volunteers.
"His knowledge, experience and enthusiasm for grassroots football will hopefully continue to be a real asset to local grassroots football for many years to come."
Andy said: "I'm quite taken aback to be nominated for a Your Heroes Award. It's a privilege. I just do what I do so that kids can play football."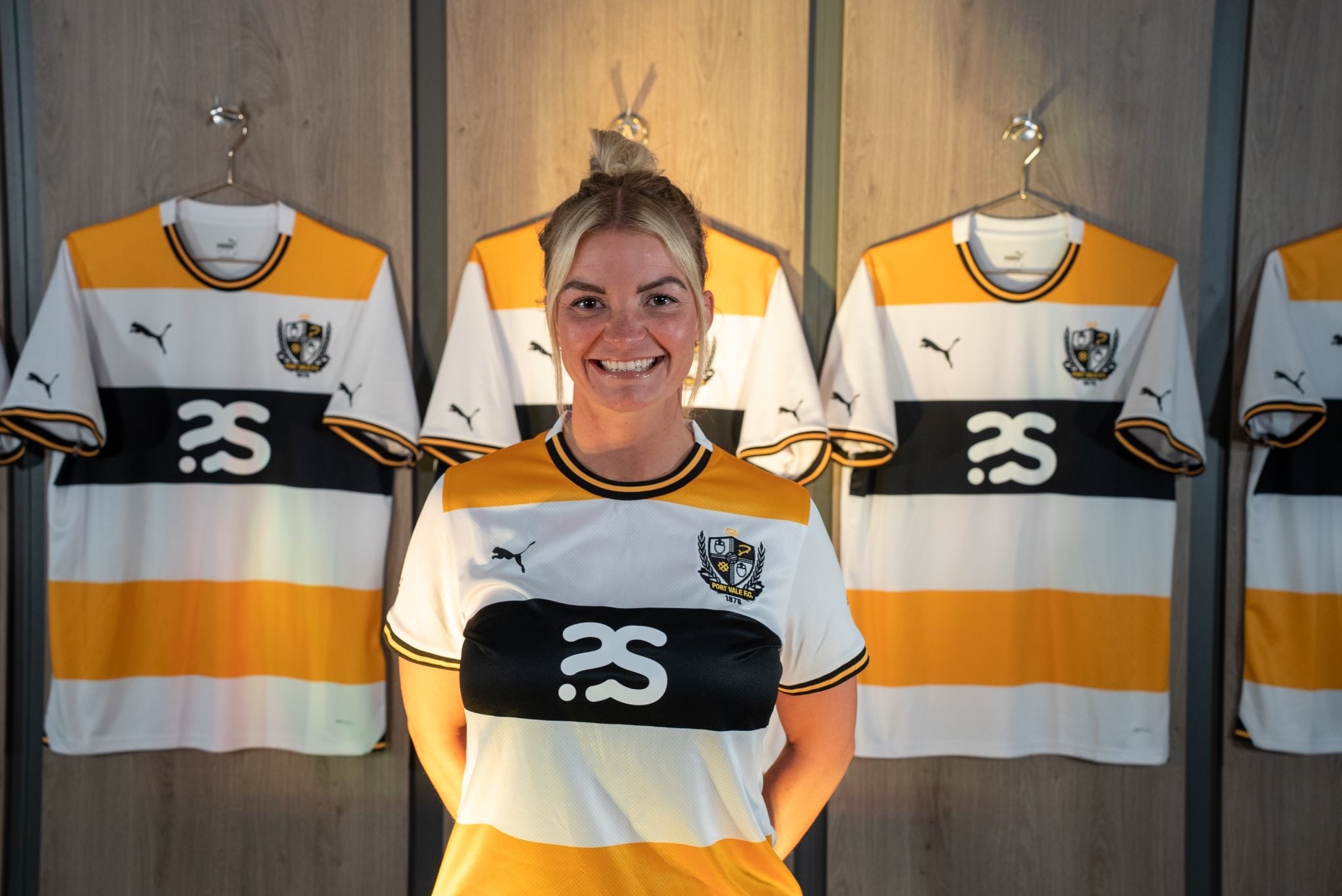 Sporting Icon nominee – Meg Baldwin
Both on and off the pitch, Port Vale Women's captain Meg Baldwin is an inspiration to her fans and pupils alike.
The 31-year-old midfielder, who has played for the team for four years and captained the side for three seasons, is also Head of PE at Thistley Hough Academy in Penkhull, Stoke-on-Trent.
She has continued to teach and to take her pupils on football and netball tours despite a persistent injury and undergoing recent knee ligament surgery.
Meg is also a sports reporter for Moorlands Radio and has been a match summariser for BBC Radio Stoke.
She has now been nominated as a Sporting Icon in the Your Heroes Awards by a year 10 pupil from her school, Rori Thomas.
Rori said: "Meg has been the most amazing player and person these past couple of months. She's so confident and resilient with what she does.
"No matter what life throws her way she always has a smile on her face. Not only that, she is there for anyone and everyone.
"She is brave, confident and an all-round icon. She deserves a Your Heroes Award because I feel that she doesn't get the recognition she deserves."
Meg, from Newcastle-under-Lyme, is Staffordshire University alumni. She completed a foundation degree in Sports Coaching and PE at Staffordshire University followed by a teacher training qualification at Keele University.
She joined the teaching staff at Thistley Hough in 2019 following roles at Flip Out, Xercise4Less and as a gym assistant at Staffordshire University.
"I'm in a state of utter shock about being nominated for a Your Heroes Award," said Meg. "I'm really pleased to be recognised, but this is just what I do."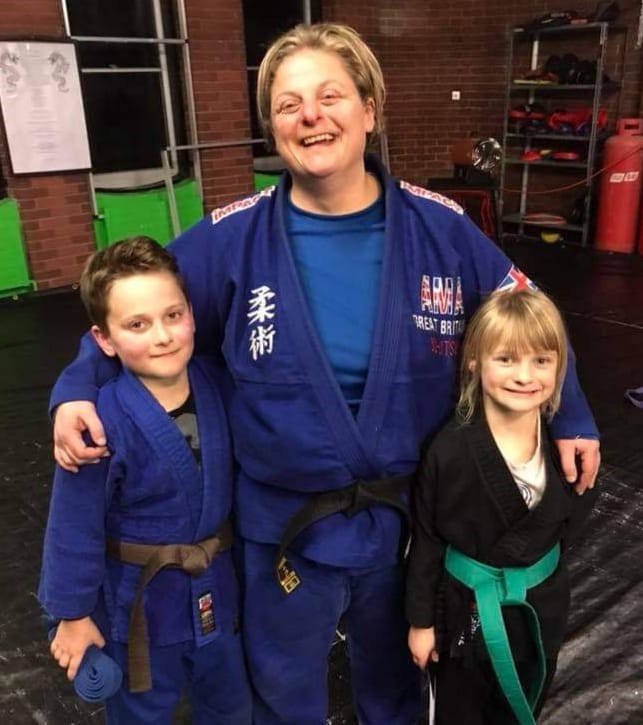 Sporting Icon nominee – Tara Burndred
British Senior Ju Jitsu Champion and two-time WCJJO Ju Jitsu World Champion Tara Burndred turned 50 this year and she's still competing.
Tara, from Oakamoor, combines her own sport with training others at The Tatsu Dojo at Draycott in the Moors.
She teaches Ju Jitsu, Tai Chi and facilitates  Olympic-pathway Judo and has around 70 students ranging from five years to an 80-year-old who attends a Tai Chi class.
Tara is also committed to sharing martial arts and self-defence techniques in schools and the wider community including recently working with the NSPCC to stage personal safety courses in community centres.
"The NSPCC approached me, which was fantastic," she said. "It doesn't matter what age you are, personal safety is a skill you need but never want to use."
Tara, who is a Fifth Dan, has been nominated as a Sporting Icon in the Your Heroes Awards.
Jennifer Thursfield said: "It's Tara's 40th year since hitting the mats and starting her Ju Jitsu journey. She is our sporting hero with her own achievements but now as a local coach to many children who need an outlet and some form of physical activity to work through their growing pains.
"She has the highest black belt awards and has young coaches on her mats locally. She deserves this award not only for all her efforts over the past three years to keep going through the pandemic but for 40 years of determination and effort in her sport."
Tara's husband, Anthony Burndred, said: "My wife has been teaching ju jitsu for the past 40 throughout Stoke-on-Trent. She has represented the city in national competitions and won gold numerous times.
"She is a two-time world champion plus her students are now becoming national champions. Tara always goes into schools in the area inspiring and motivating children to be the best they can be as well as working with victims of domestic abuse. 40 years in her sport and turning the age of 50 deserves some recognition."
Tara said: "I've really chuffed that people would take the time to nominate me. There are a lot of people who complain in life, which makes it even nicer when people choose to give you a pat on the back. It's a very nice feeling."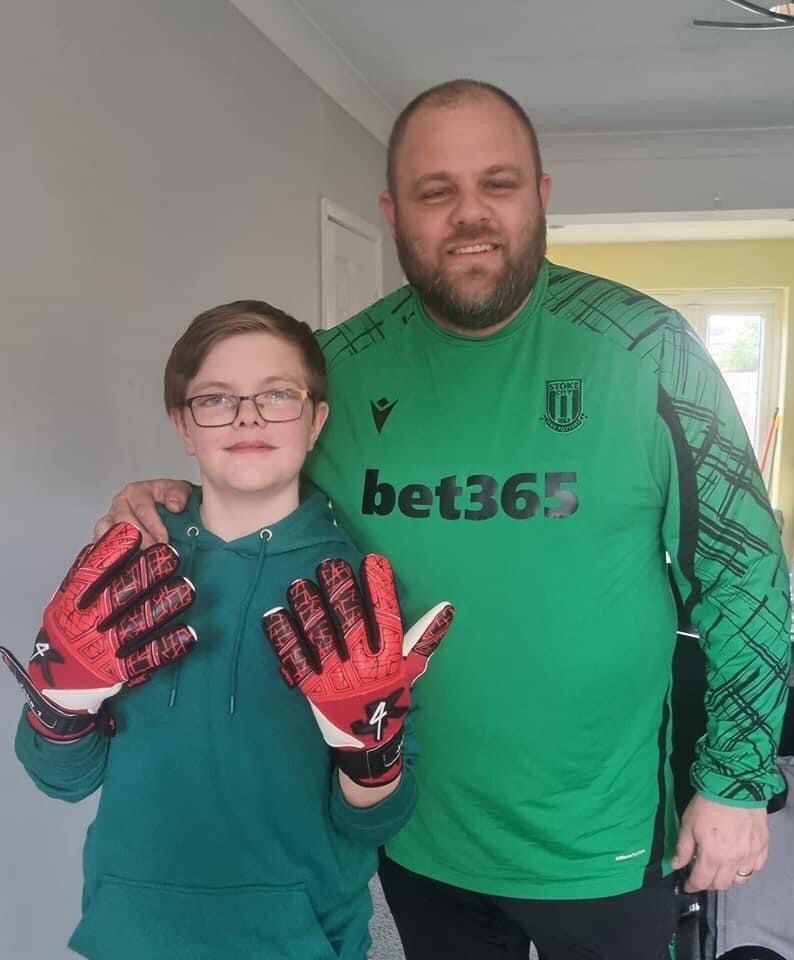 Sporting Icon nominee – Dan Lambert
In the course of a half mile journey taxi driver Dan Lambert managed to transform the life of a boy with a serious medical condition.
The boy's mum told Dan how much her son used to love playing football but that he couldn't find a team to accept him once they found out his medical history.
Dan, from Trent Vale, took her contact details and promised to help. By the following afternoon he'd come good on that promise and found a team that was happy for 12-year-old Jake to join.
Jake, who was a Your Heroes Awards Child of Courage winner in 2021, has an ileostomy stoma after having his bowel removed.
His mum, Danielle Cassidy, said: "He never thought he'd be able to play for a football team again. Dan has given him back something he loved.
"Jake wanted to get back into football as a goalkeeper, which he loved. He trialled at many clubs but wasn't accepted when his medical background was mentioned. One Friday night on a taxi ride home we came across Dan Lambert and a conversation about football formed.
"It was mentioned how Jake longed to be back in goal and the reasons that were stopping him. Dan that night promised that Jake would be in a team and asked for contact details. Saturday afternoon he surprisingly contacted us and said he had found a team for Jake who accepted him in goal with his medical background."
It turned out that Dan is manager of City of Stoke Football Club's under-15s team. He arranged a place in their under-13s team for Jake. Dan also had some personalised goalkeeping gloves made for Jake.
Danielle said: "Dan showed Jake that you can live life again no matter the barriers and, in the last few months, because of Dan, he's showed others you can achieve anything especially with a hidden disability.
"Dan went out of his way to make a child smile and formed a great friendship with Jake, also arranging a friendly match so that he could watch Jake play.
"This may not seem much to some people but Dan changed Jake's life for the better and because of this other children with stomas around the country have now got back into football.
"Jake comes with some issues which his manager deals with amazingly. This is because of Dan and we can't thank him enough. Dan is a hero not just to Jake but to every child that he helps and sees as equals."
Danielle has nominated Dan as a Sporting Icon in the Your Heroes Awards.
Dan, 38, has been playing and coaching football for the past two decades. He's been coaching City of Stoke Football Club's under-15s team for a year.
He said: "Being nominated for a Your Heroes has given me goosebumps. It's lovely. It reminds you that the tiniest thing you can do for someone else, even if it feels like almost nothing to you, can mean everything to that other person."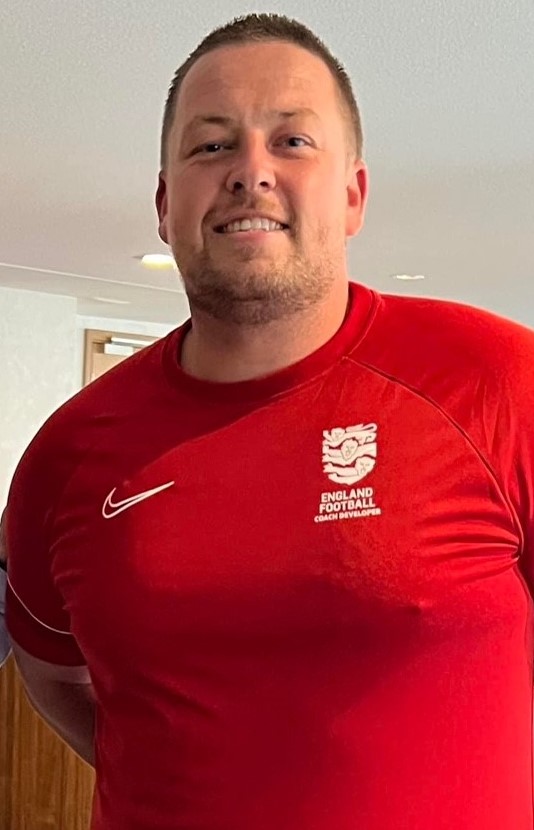 Sporting Icon nominee – Martyn Irvine
Army mechanic turned football coach Martyn Irvine works tirelessly to inspire young footballers in Stoke-on-Trent according to the mum of one of his young players.
The 36-year-old, who served in the Royal Electrical and Mechanical Engineers for 12 years, now works full-time as a football coach at his own training centre, PCT in Longton.
He raises money for various charities, runs tournaments for players of all abilities, supports players through ill health and even organises football boot swaps to help tackle the rising costs of children competing in sport.
Martyn, who set up PCT five years ago and also works part-time for the FA, has been nominated as a Sporting Icon by Kelly Warren.
She said: "My son goes to sessions at PCT and because I'm unable to drive due to being epileptic, Martyn takes the time to drive myself and my son home after sessions so that we don't have to get a taxi.
"One of the young footballers that Martyn coaches recently had emergency brain surgery following Strep A infection complications. Martyn supported his family throughout the ordeal and made a video to cheer him up once he was well enough to watch.
"He now has charity boxes within PCT HQ to support the fundraising that the young boy's family are doing for Alder Hey Children's Hospital where he had his life saving surgery. When he was well enough to return to football Martyn was on the sidelines cheering him on in his first football match."
She added: "Martyn is a true local sporting hero who has worked tirelessly despite his own battles with his mental health to inspire young footballers in the city to follow their dreams of being 'the best you'.
"Martyn is not just a football coach. To many he has become a friend to families and a mentor to the kids he coaches and other aspiring football coaches. I could not think of a more deserving person than Martyn Irvine."
Martyn, who left the Army to pursue his dream of becoming a football coach, works with footballers from five years old up to adults. He says he's inspired by helping people who've been told they aren't good enough to succeed.
"I get kids coming in and saying other adults have told them they're not good enough or can't do something. I just want everybody to be the best they can be."
He added: "I'm very critical of myself. When people say nice things about me, like nominating me for this award, I don't know how to take it. It's made me well up."
Check back again soon to see more Sporting Icon nominees